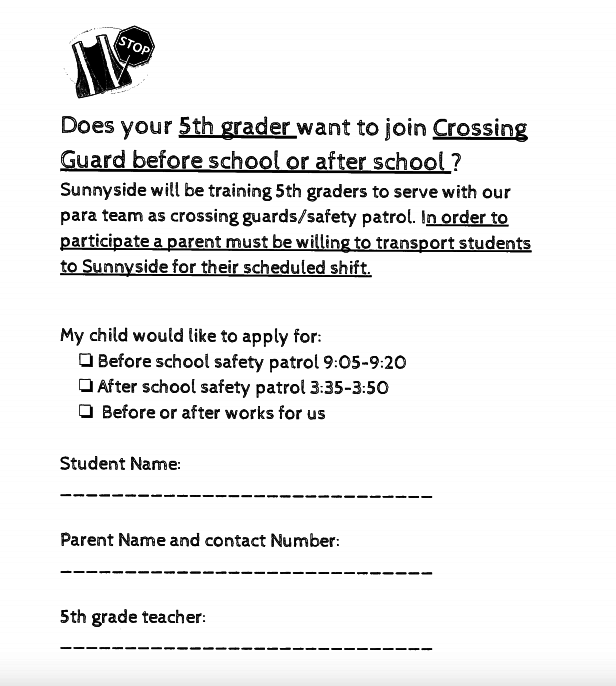 5th graders are you interested in Crossing Guard before or after school?
Mrs.Marcum
Thursday, October 05, 2017
5th grade students will have a permission slip on Thursday October 5th with information about this optional program. To participate a 5th grader must have parent permission and parents must transport as the hours are before and after school 9:05-9:20 and 3:35-3:50.