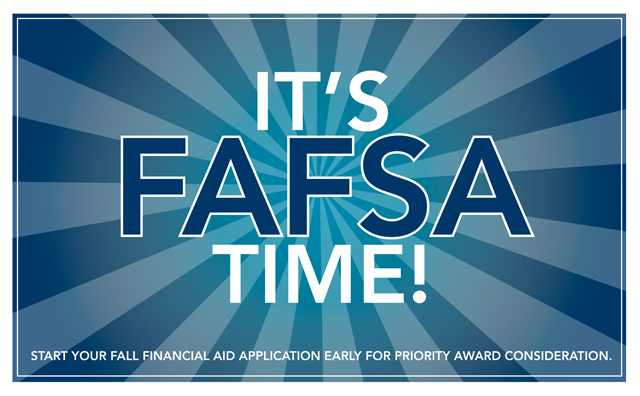 FAFSA Night
Dionne Smith
Saturday, October 07 2017
Please join us October 19 at 5 pm in the Arts & Technology common area. We will be sharing information regarding the Free Application for Federal Student Aid (FAFSA) application process. We will have a working session in the Marysville Mountain View computer lab for those that would like assistance with completing the FAFSA application. College bound seniors and there families should consider attending.
The following link has helpful information as well as documents that you will need to complete the application.
https://blog.ed.gov/2017/09/7-...