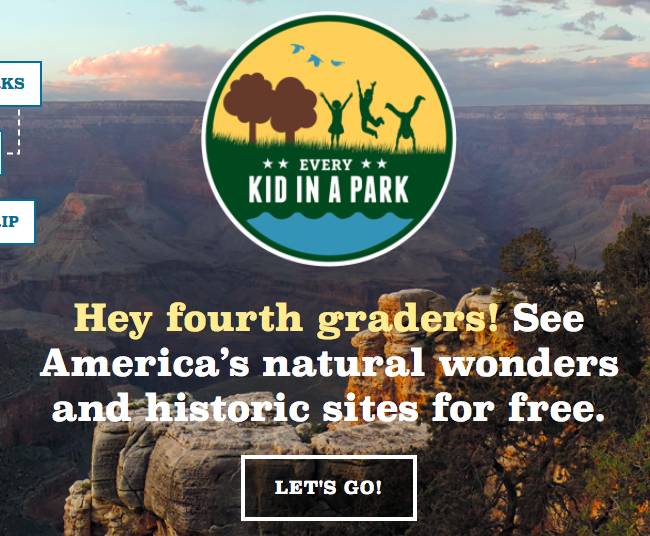 4th Graders get Free Parks and Wildlife access!
Sunnyside
Friday, October 13, 2017
The Every Kid in a Park Program is in its third year of delivering a nationwide call to action to connect kids to nature. As part of the Every Kid in a Park Program, every fourth grader is eligible to receive a pass that allows free access to federal lands and waters across the country for a full year https://www.everykidinapark.gov/. Also, the Forest Service will once again make available a free holiday tree permit to every interested fourth grader with a valid Every Kid in a Park durable pass or paper voucher. This will allow them to experience the joy of harvesting their own tree for the holidays.