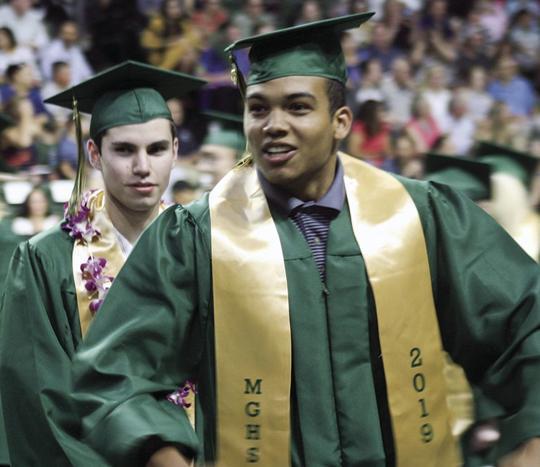 Marysville Getchell honors graduates
Marysville School District
Wednesday, July 03, 2019
Marysville Getchell High School graduates reflected on the many memories they will hold of high school during Getchell's recent commencement ceremony on June 12.
Students were excited to begin the next steps of their lives, but also talked about what they were leaving behind.
Class president Mikhail Montez wrote a poem for her speech.
"Goodbye to skipping class and laying on the couch because we were sick, goodbye to hiding our report cards and thinking we were slick," she said.
"Goodbye to the sports we've done all whole lives," she said.
https://www.northcountyoutlook.com/news/marysville-getchell-honors-graduates/article_25b35920-91e0-11e9-ad6b-2b3b5d89e0c8.html