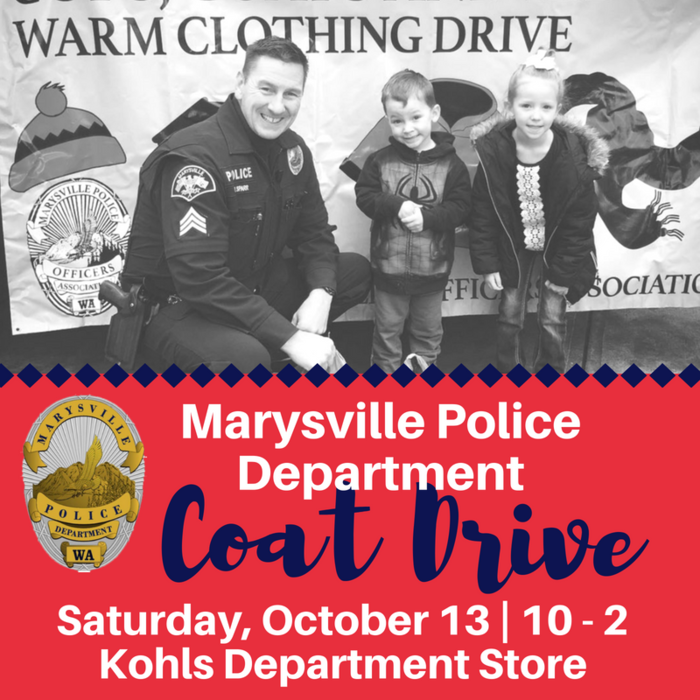 MPD Coat Drive
Heather Carbajal
Thursday, October 11, 2018
Here is an opportunity to help our local law enforcement and in turn support our children and families in the Marysville and Tulalip communities:
The Marysville Police Department needs your help to ensure local kids are warm this winter With a goal of giving 1,200 coats for birth to 17-year-olds at the Marysville Food Bank's annual Toy Store event, police officers are collecting new coats at locations across Marysville starting with Kohl's Department Store in Marysville THIS Saturday, October 13! Join the effort! Learn more at www.msd25.org/article/64352
New coats may also be delivered directly to the District office between now and November 1.