EDIT MAIN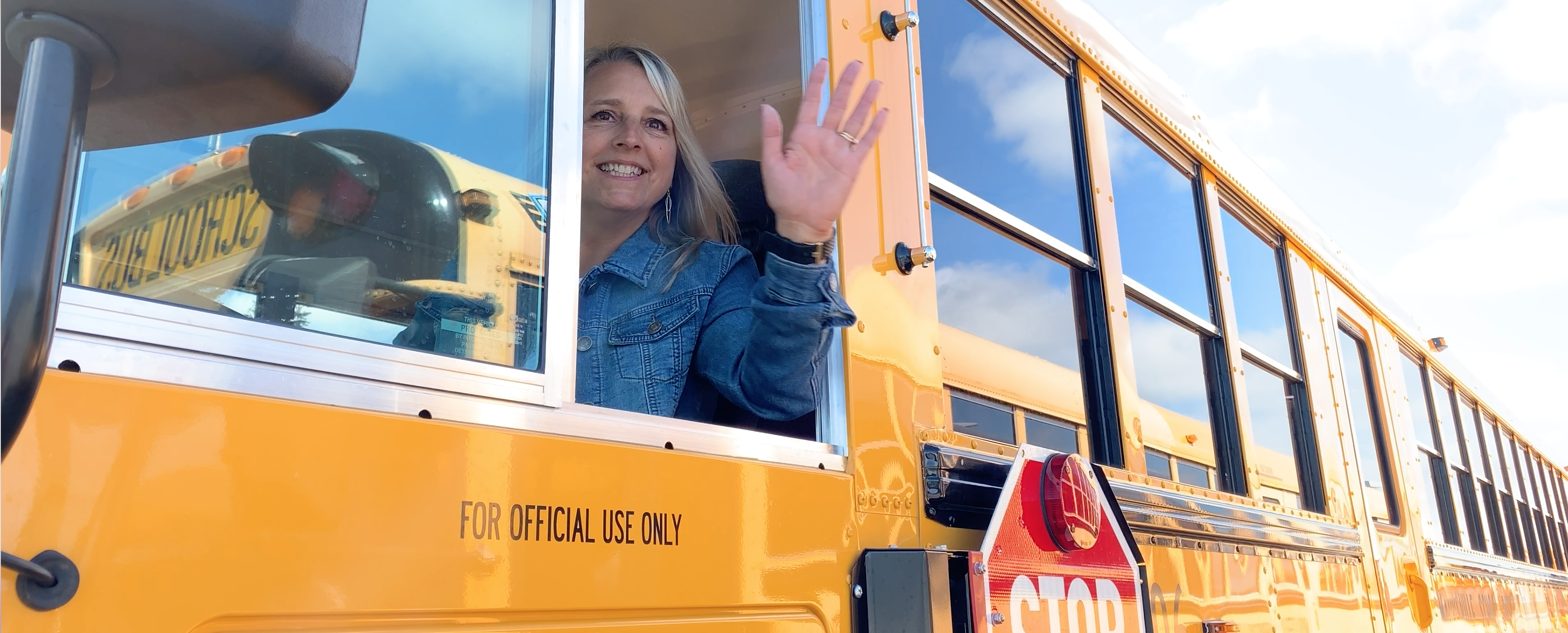 Welcome to Transportation
The mission of the Transportation Department is to provide the safest transportation possible and to start and end each bus rider's day in a positive environment.
---
BUS SAFETY
Washington State Patrol conducts annual bus inspections. Marysville School District has received outstanding results. Marysville School District provides bus transportation for students who live outside a one-mile radius of the school or those students who qualify for hazardous walking conditions. The district is also the primary provider for transportation of field trips and co-curricular activities.
Please take a few minutes to read and review the "School Bus Transportation Guide for Students and Parents" with your student. Reading the guide will help you make the school bus ride a safe and positive experience for your student.
If you have any concerns with your school bus service, please call the Transportation Department at 360-965-0300. Our mission is to provide safe transportation to all of the students that utilize this service.
---
NEW TO THE DISTRICT? FIND YOUR SCHOOL
Please call the Transportation Department at (360) 965-0300 to find out which neighborhood school your child will attend or use our E-Link school and bus locator.
Click HERE to access E-Link. The user name is school1, password is search. Go to School/Transportation.
Note: During the COVID-19 school closure and during remote learning, we are not running regular bus routes. When school resumes, our school locator and bus route finder app will be updated. Thank you.

Safe Walking Routes
---

Safety Tips for Families Walking or Biking to School (Provided by local law enforcement agencies)
If possible, walk the routes with your children will walk to school to point out potential dangers and safe heavens if they need help.
Teach your children to be wary of strangers.
Urge your children to walk with a buddy...safety in numbers.
Encourage your children to be highly visible by wearing bright, light-colored clothing.
Urge your children to walk against traffic whenever possible.
---
School Closure and Limited Transportation Information
Current school closures can be accessed online HERE or from the following TV & Radio Stations:
TV Stations


KOMO (TV 4)
KING (TV 5)
KCPQ (TV 13)
KIRO (TV 7)

Radio Stations


KRKO (1380 AM)
KMPS (94.1 FM)
KOMO (1000 AM)
KIRO (710 AM)

Unless operating on a Limited Transportation Schedule, the buses will maintain regularly scheduled routes wherever possible. Kindergarten, Preschool and special education stops will also adhere to the limited routes above. Buses will run normal schedule for the afternoon take home unless the need for a limited schedule is announced by 1 p.m. If you have questions regarding the limited transportation schedule please call transportation at 360-965-0300.