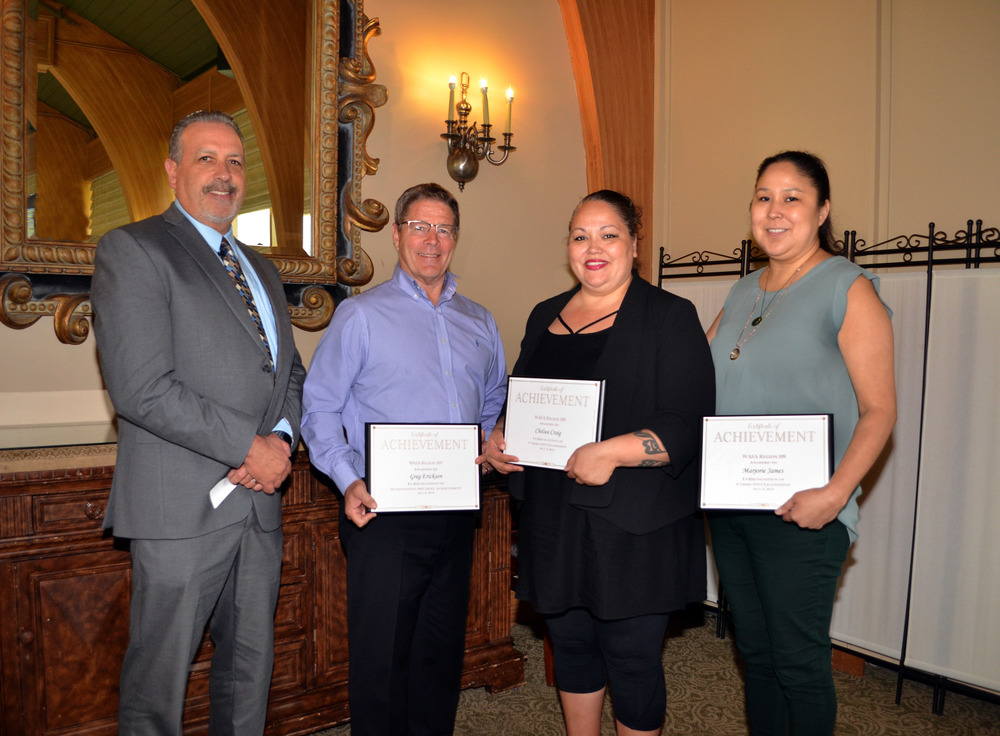 Congratulations to our WASA Region 109 Award Recipients!
Marysville School District
Friday, May 10, 2019
On May 10, Marysville School District leadership staff attended a luncheon to recognize three individuals for the annual Washington Association of School Administrators awards. There are two awards each year; Education Leadership and Community Leadership. Congratulations to our recipients this year; Greg Erickson, Chelsea Craig, and Marjorie James. We are so proud of each of you! Thank you for your dedicated service to children in the Marysville and Tulalip community.
Educational Leadership: Greg Erickson
Greg Erickson has served as the Director of Athletics for the Marysville School District for the past 26 years, 42 years overall in education. Greg is retiring this year. Although he is passionate about athletics, his heart for students, their education, and success are evident in everything he does. Greg has been recognized for his work both locally and nationally and we are proud to honor him with this well-deserved award.
Community Leadership: Chelsea Craig and Marjorie James
Chelsea Craig and Marjorie James have led the work to develop and implement Since Time Immemorial (STI) curriculum for the Marysville School District and across our region. Chelsea serves as the District's Cultural Specialist, and Marjorie serves as the Historical Education Coordinator for The Tulalip Tribes. Both are Tulalip Tribal members who have rich knowledge and history of their lands and its peoples. Chelsea and Marjorie are also working directly with Tribal elders to capture the history of the Tulalip people so it may be incorporated into the STI curriculum. We are so proud of their efforts in this important work.