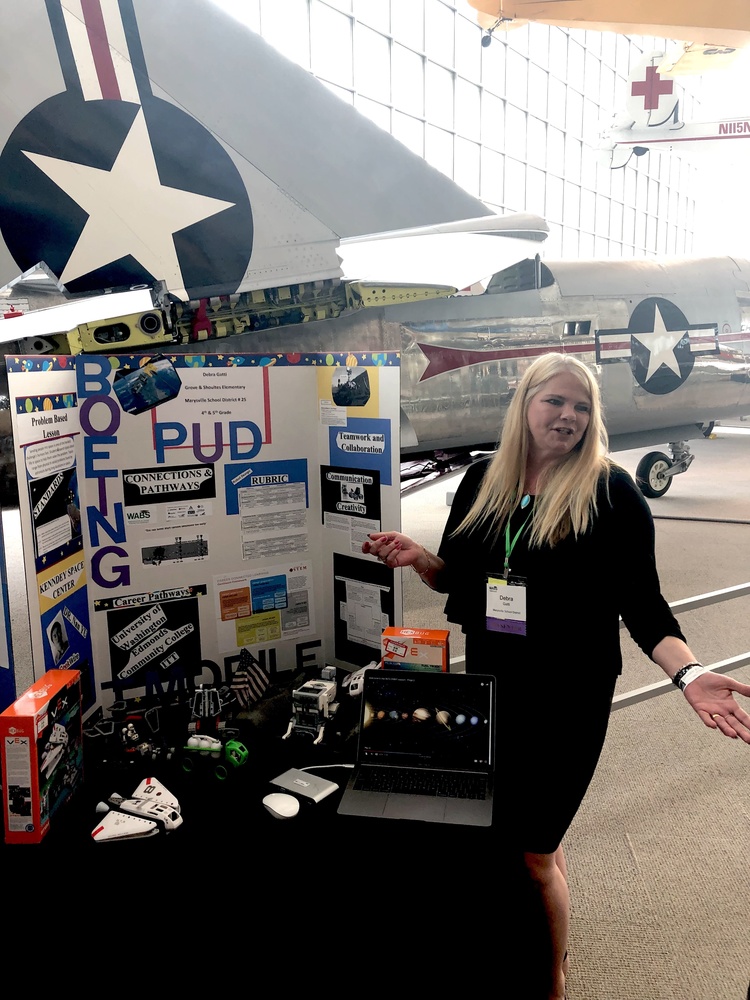 Washington Alliance of Better Schools Showcase of Success
Marysville School District
Thursday, May 30, 2019
Washington Alliance for Better Schools (WABS) is a collaboration of 11 school districts that leverages resources, talent, and intellectual capital to help students graduate career- and college-ready.
WABS recently held their annual "Showcase of Success" where two of our Marysville School District teachers were showcased for their participation in the STEM Extern program; Debra Gatti, Grove Elementary School, and Glenn Owen, Marysville Getchell High School.
Superintendent Jason Thompson attended the event along with College and Career Readiness Director Donneta Oremus. Superintendent Thompson shared "the WABS Showcase of Success was a phenomenal event and I am so proud of our teachers who participated in the STEM Extern program, not only to broaden their own learning but to bring that learning to their students thereby providing them the skills they need to be career- and college-ready".
Ms. Gatti and Mr. Owen were two of 25 teachers participating in the STEM Extern program. Ms. Gatti's industry partners are Boeing and Snohomish County PUD and the program unit title is "Into Orbit-Living in Space". Mr. Owen partnered with Oxbow Farms with the program unit "Summer Camp and Signage". Congratulations, Ms. Gatti and Mr. Owen!
The Marysville School District is proud to partner with WABS in a variety of ways:
21st Century after school programs at Cascade, Liberty, Quil Ceda Tulalip, and Shoultes Elementary Schools
Middle School after school STEM Academy
Natural Leaders
STEM Teacher Externships