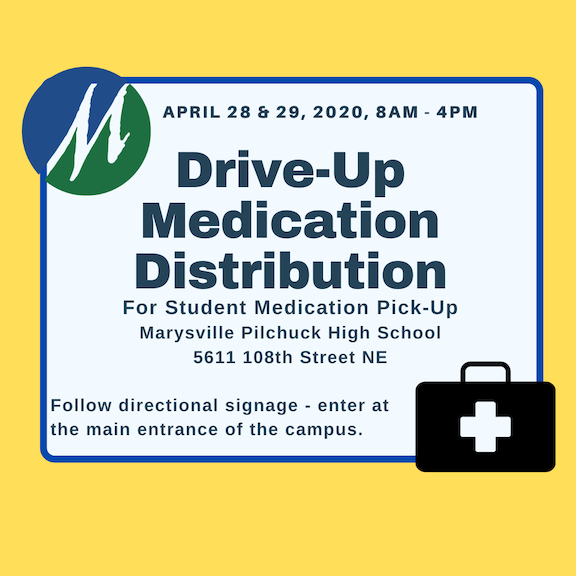 Drive-Up Student Medication Pick-Up
Marysville School District
Thursday, April 23, 2020
GRADES K-12 DRIVE-UP MEDICATION DISTRIBUTION
For Student Medication Pick-Up
Tuesday, 4/28/20 and Wednesday, 4/29/20
8:00 AM - 4:00 PM
If your child was taking medication or had emergency medication at school (ie. Diabetic supplies, EpiPen, Inhaler, Anti-seizure medication, etc.) that you need to pick up before school resumes, please come to the drive-up student medication pick-up distribution site on April 28 OR 29, 8:00 AM - 4:00 PM.
A district nurse or healthroom assistant will be there to ask for your child's name and check your ID. All persons picking up medication must have proper identification. Only the parent, guardian, or emergency contact listed in the Skyward student data system will be allowed to sign for and pick up medications.
Please call Health Services 360-965-2059 if you have questions.