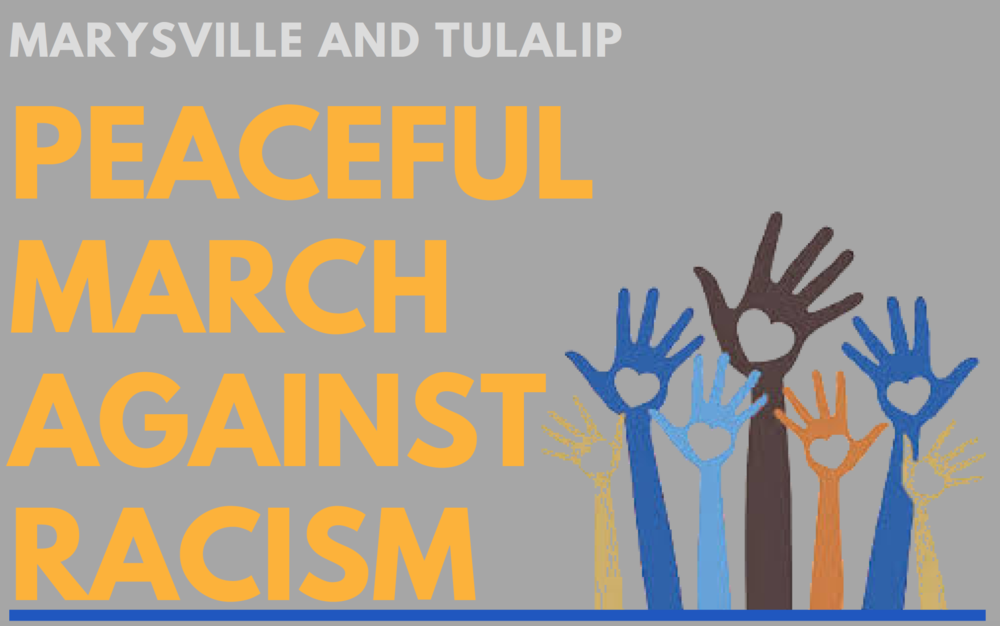 Marysville Tulalip Peaceful March Against Racism, June 11, 2020
Marysville School District
Monday, June 08, 2020
Community members and students from the Black Student Unions have come together to organize a Marysville and Tulalip Peaceful March Against Racism on Thursday, June 11, starting at Jennings Park at 1:30 p.m.
A flyer for the community event with details is posted below and attached. While this is not a district-sponsored event, we are supportive of the efforts of our youth and the Marysville and Tulalip community to come together in unity to hold the peaceful march against racism.
Click HERE to view the community flyer.