Honored to be at the Students of Color Conference with MP students today. Welcomed by MSD students from Quil Ceda with singing and drumming! Amazing representation for MSD!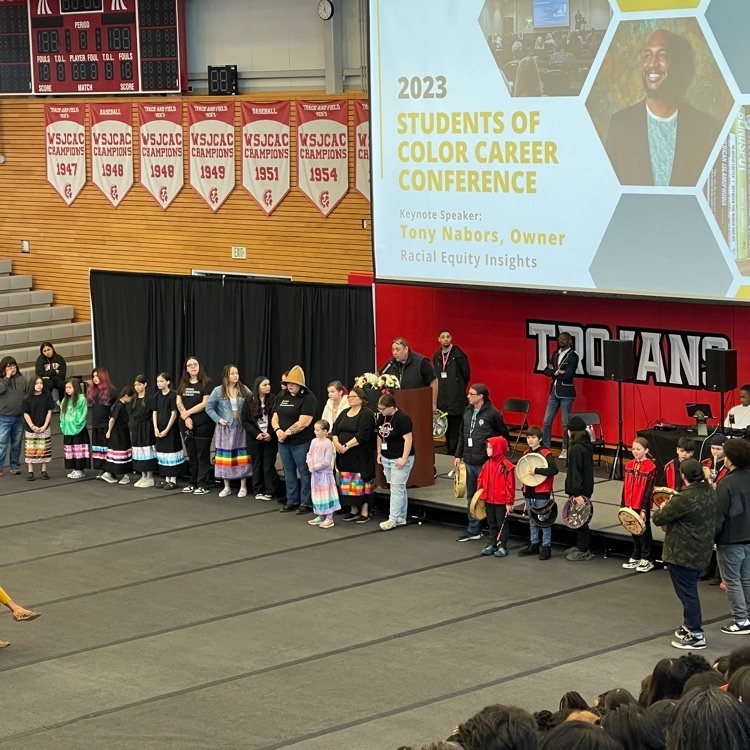 The Equity and Family Engagement Team is hosting a family event for our Russian/Ukrainian families in the boardroom on March 21st from 10:00 to 11:30 a.m. We would love to see you there!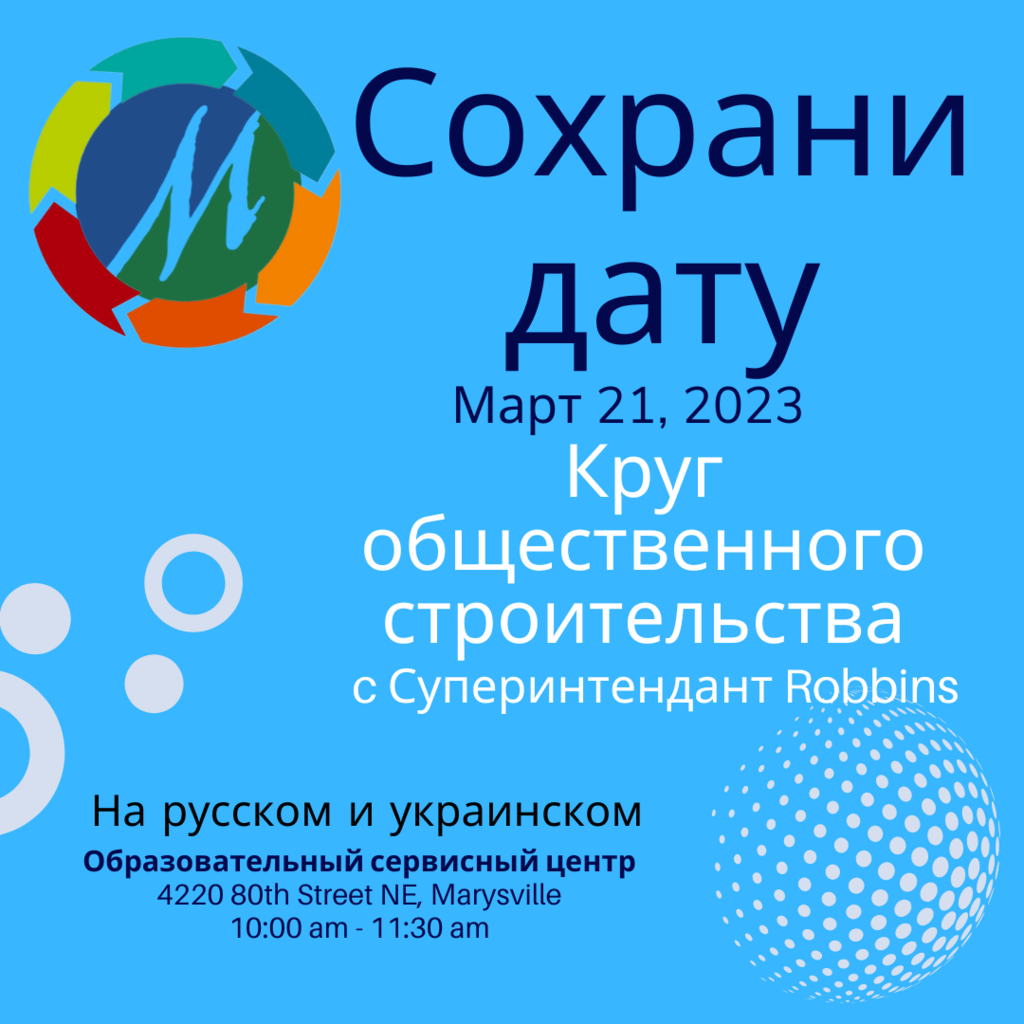 Dear MP Families. You are invited! We will be talking about the transitions between the different school levels, also we will be having community resources they will be available for COVID, Flu, Monkey Pox vaccines, blood, and sugar screenings, etc. See you there :)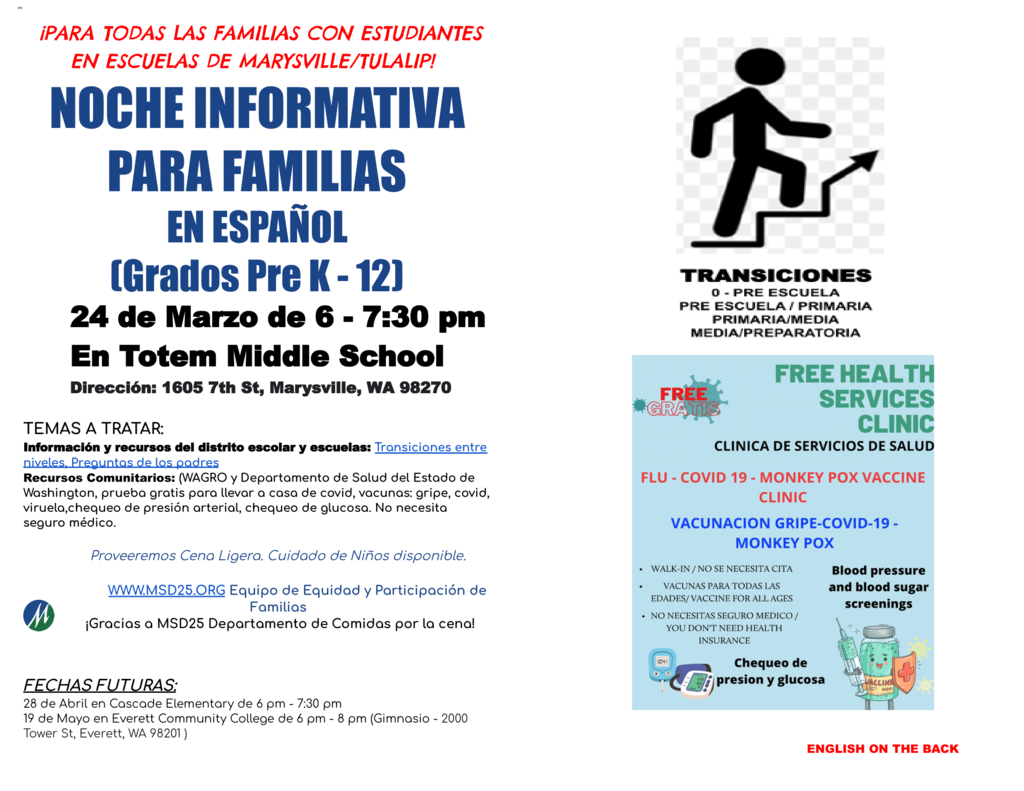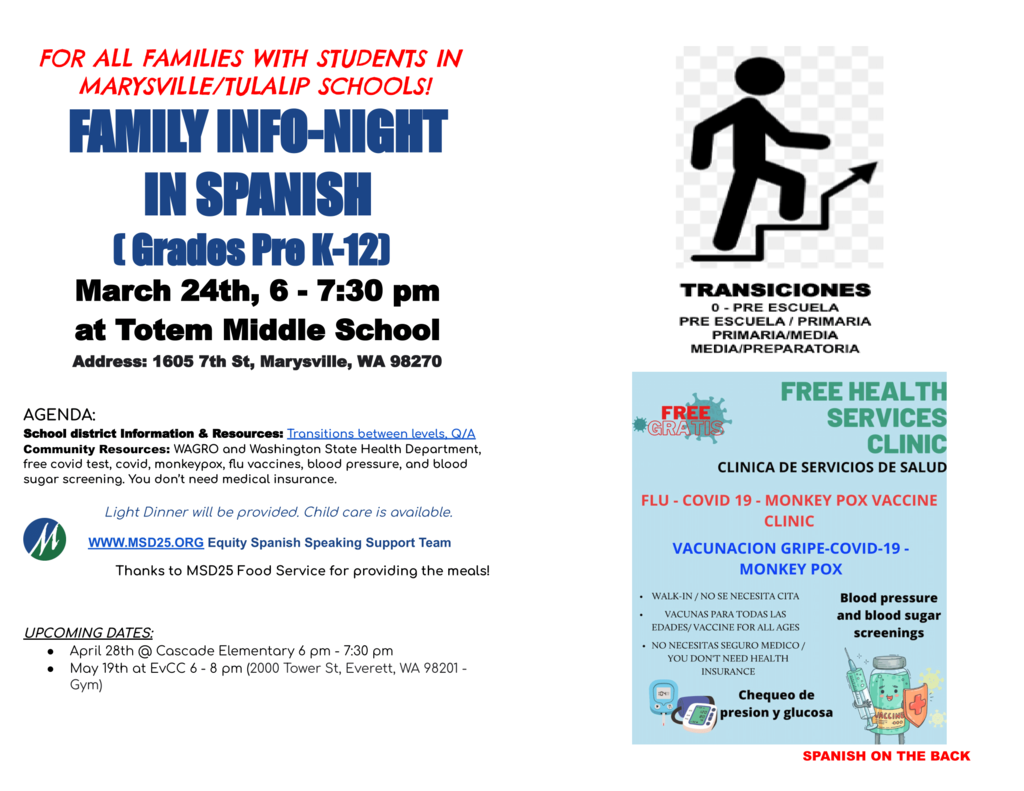 You're invited to our monthly family night March 21 hosted at Allen Creek elementary. See attached flyer for more information.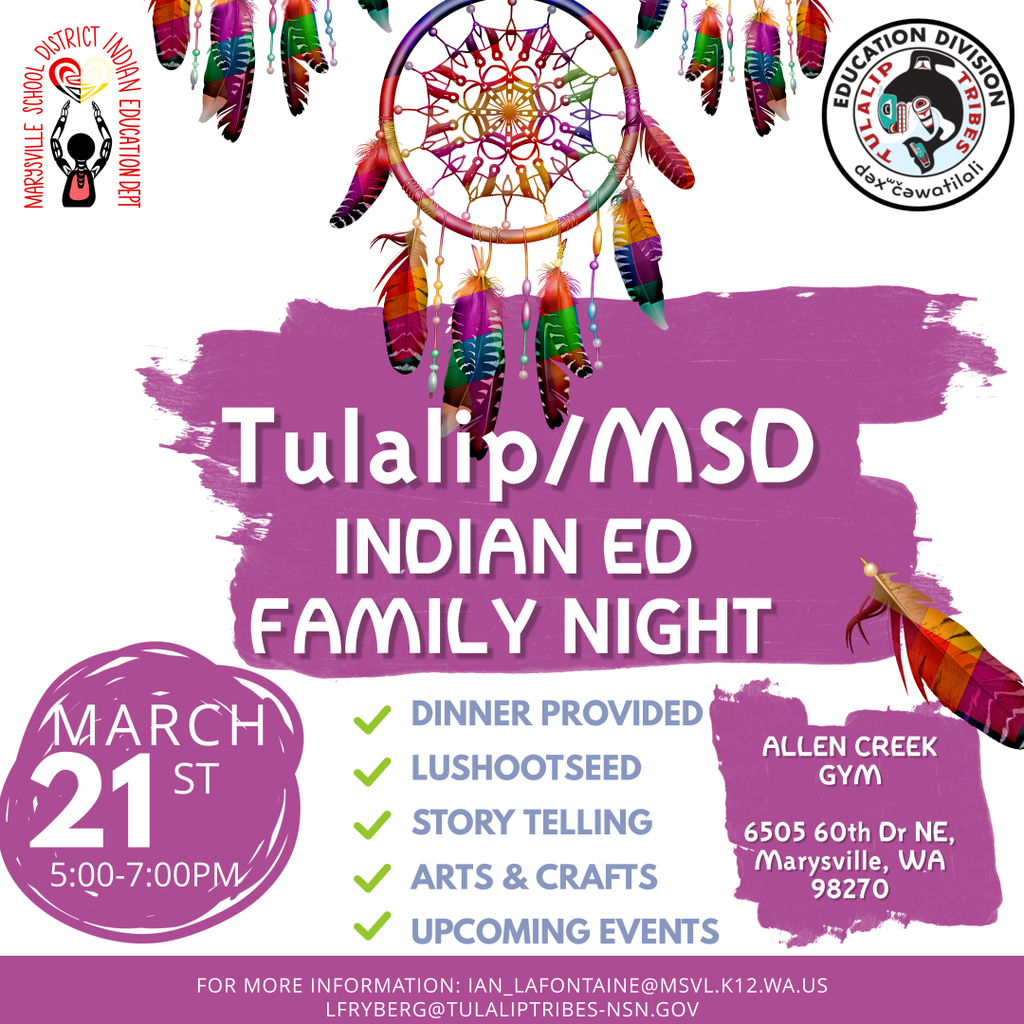 The MPHS Music Boosters are holding a clothing drive to support the school's band and choir programs. Clean out your closets and come drop off gently used textiles on 3-17, 3-24, and 3-31. The boosters will also be collecting during the band concert this Thursday. Thanks!
March 13-17, 2023 is Education Support Professionals Week (formerly Classified Week), a tradition started in 1975 by PSE to recognize the contributions of Education Support Professionals in the public school system. It is a statewide celebration to recognize ESPs for the difference they make in our schools and universities and let them know what it means to belong in a union.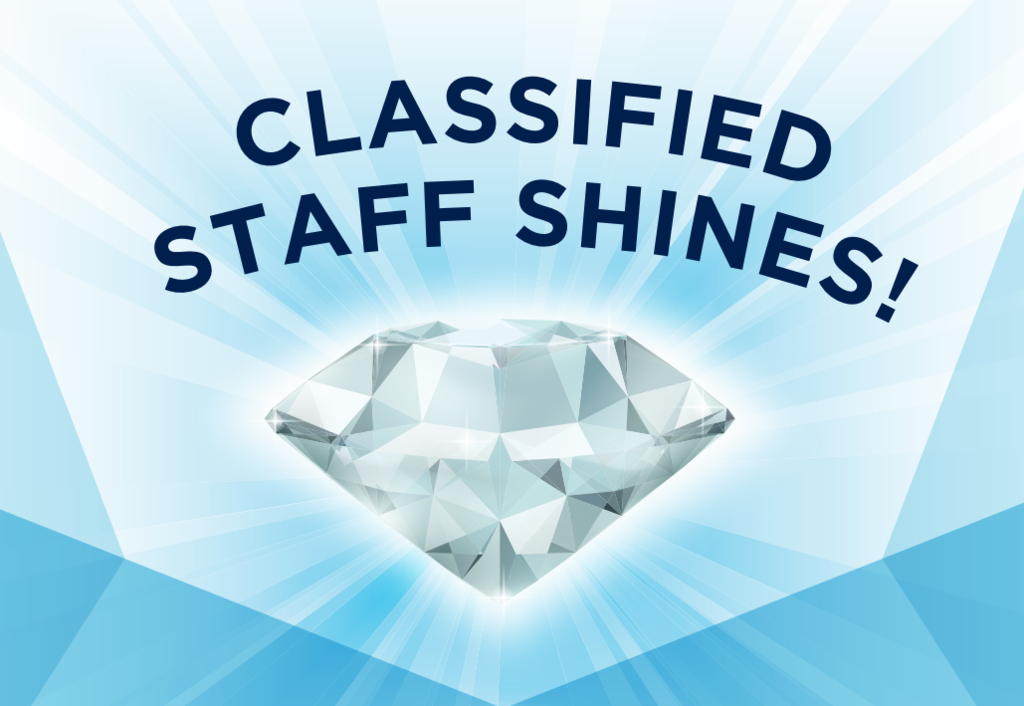 3/15 and 3/15 - 10th grade students at MPHS will be taking their SBAC tests from 7:45 to 10:40. 9,11, and 12 grade - If you take the bus for transportation, we will have activities for you at MP from 7:45 to 10:30. Required attendance for all students begins at 10:30 am.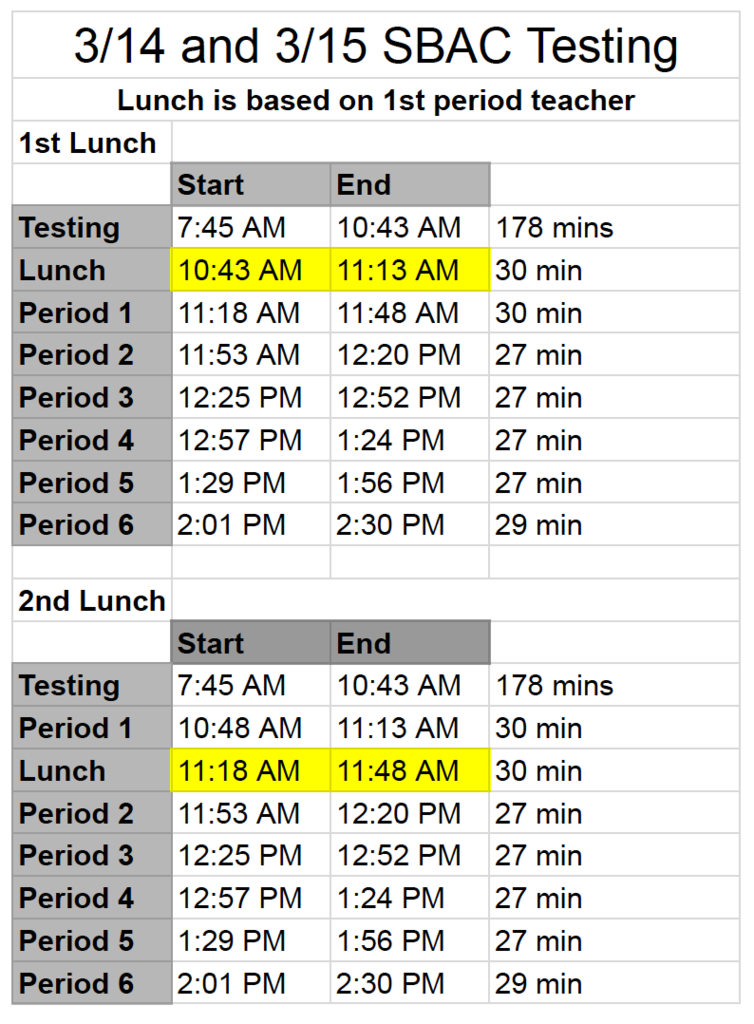 MP is proud to celebrate Billy Frank Jr. Day. The Presidential Medal of Freedom winner was instrumental in reshaping how WA State protects treaty rights and also influenced the environmental sustainability movement. Thank you for the great work you did in our community!
Good morning MP Families! We are in need of volunteers for the MSD25 Class of 2023 Parade. Please contact Cimbal Irwin-Rainey at 360-965-0923 or
cimbal_irwin-rainey@msvl.k12.wa.us
for more information :-)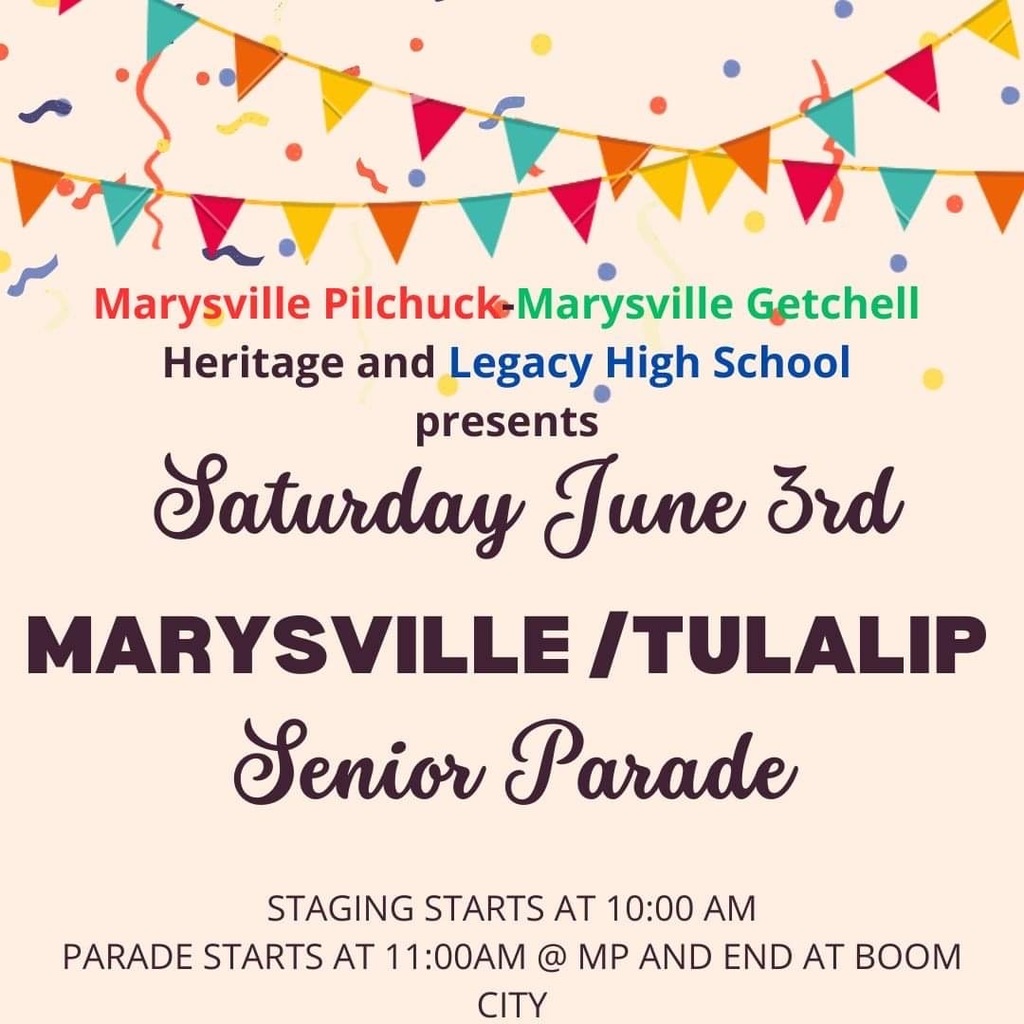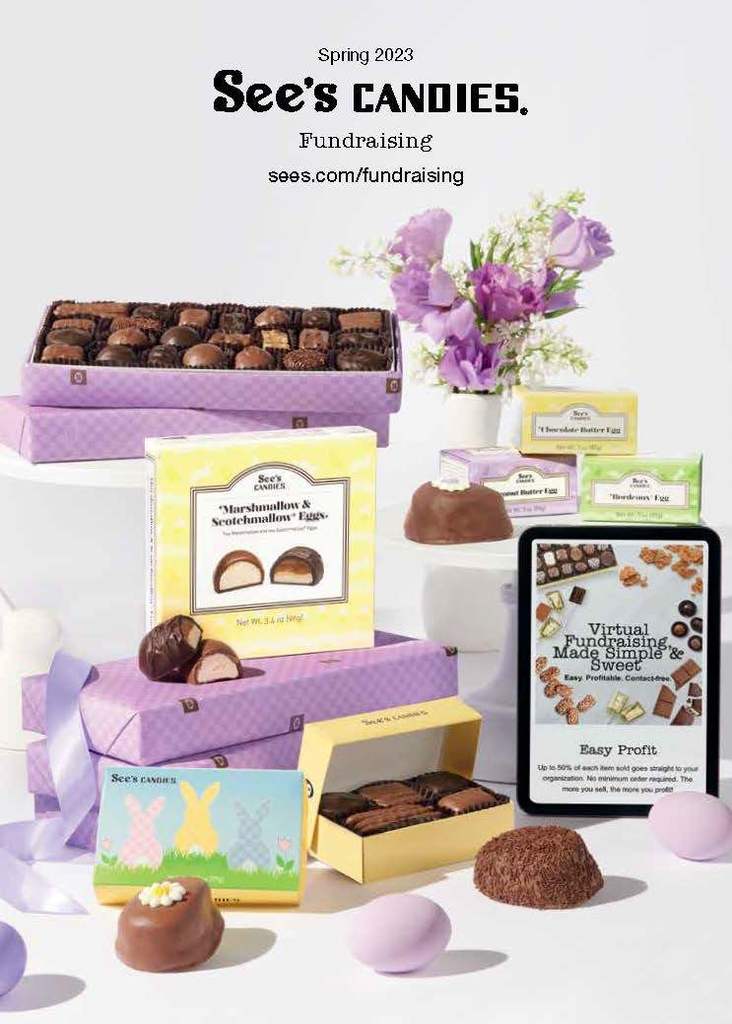 3/8/23, 7:46 AM: The District has received a report that the railroad crossing arm at 116th Street is malfunctioning. A bus, along with other traffic, cannot cross the tracks. The problem has been reported to Burlington Northern and law enforcement. Our transportation department is rerouting buses to transport children to schools.
Hello MP Families, Marysville Library, of Sno-Isle Libraries, has created a partnership with Housing Hope to offer a monthly class from the College of Hope. The free class includes lunch, childcare and transportation to the library. Registration is required and people have the option to participate virtually. Our first class is Ages & Stages of Child Development on March 17th from 11 am to 1 pm at the Marysville Library. Below is a list of subject areas. Most are for families and adults, yet some will have appeal to teens. Examples include Art & Mindfulness, college prep, buying a car, cooking etc. Mental Health: Pretty self-explanatory. This category focuses on issues related to mental health whether that be classes that provide awareness, knowledge, evidence, and resources to classes that help boost mental health like art therapy, mindfulness, grief and loss, stress, etc. Our new series "Living With…" resides here. We host classes such as Living with Depression, Living with ADHD, Living with Postpartum Depression, etc. Health and Wellness: This category is a little broader than some of the others. There's a lot of overlap between this category and Mental Health and contains classes that pertain more to personal growth and physical health, interpersonal communication, cooking, gardening, etc. Housing Expertise: Our mission is housing, full stop. Classes in this category aide in transitioning the unhoused community into more permanent, stable housing. If a housed client's goal is full-blown home ownership, we provide subject matter that informs, provides resources, and helps in that regard as well. Topics include renter's certification, home maintenance, home loans, and cleanliness. Family Life: Parenting classes make up the bulk of this category, but also include some of our family-inclusive classes here such as holiday cookie decorating or any other holiday events. Topics include rewards systems, transitions, child car seat education and installation, back to school, etc. Economic Well-Being: These classes focus on personal finances and banking and are primarily instructed by BECU and Bank of America. Topics include saving, budgeting, personal banking, understanding the credit system, getting out of debt, buying a car, saving for college, car maintenance, goal setting, etc.
MP is proud to celebrate our 6 DECA Members who qualified for the international competition in Orlando next month - Isabell Kelsey, RJ Peebles, Drew Pirone, Hugo Barbosa, Grady Roney, and Kassie Simms. Isabell was also named the Area 1 DECA Member of the Year! Awesome job!
We are proud to partner with the Indian Education Department for the Annual Round Dance hosted at Totem Middle School on March 9 from 5-8 pm in the cafeteria/gym. All students, families, and community members are invited to join us in this celebration.
Financial Aid and Scholarship deadlines are fast approaching. Wed 3/8 and Thu 3/9 MP is hosting FINANCIAL AID HELP in LC-1 ALL DAY! If you are College Bound Scholarship eligible, you must fill out the FAFSA/WASFA to receive your benefits. Don't miss this opportunity at MP!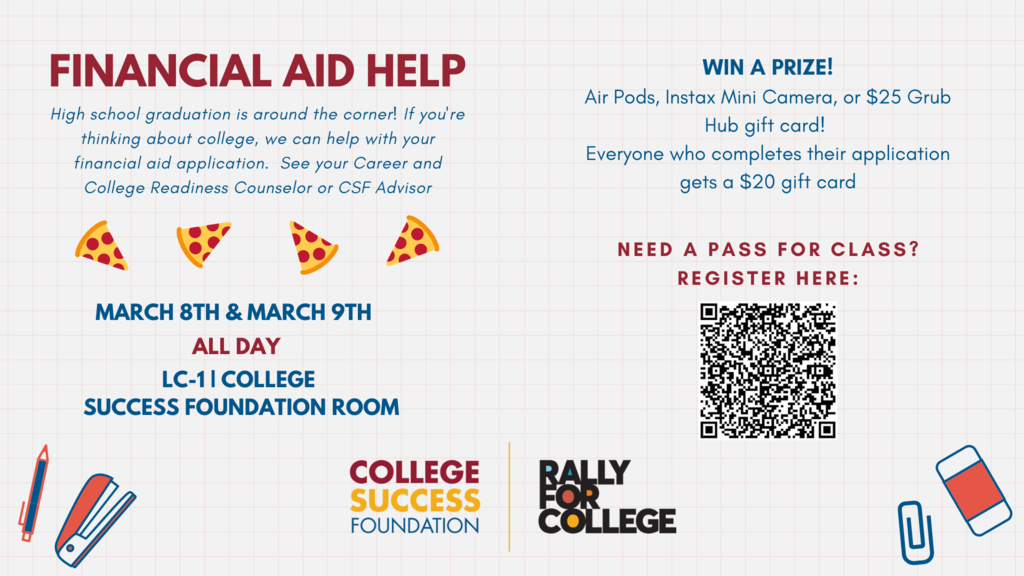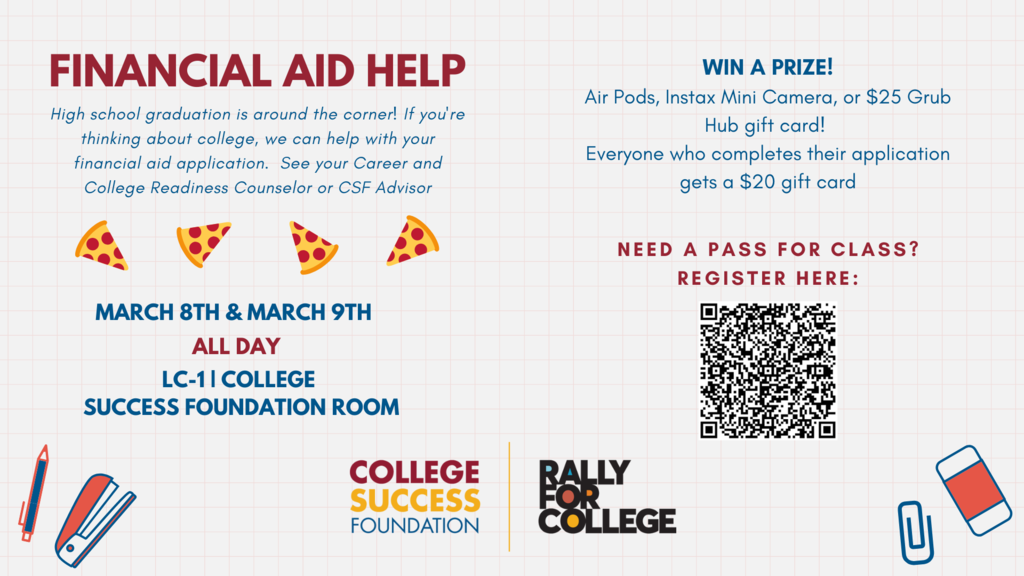 https://drive.google.com/file/d/1pkKMkmUwLYRe26O3OTgHnBhoh_uqlSqK/view?usp=share_link
National Honor Society calls all current freshmen, sophomores, and juniors with a 3.5 cumulative GPA, leadership goals, and volunteer experiences. MP's National Honor Society will accept applications from Monday, March 13 through March 24. Applications will not be accepted after the deadline of March 24, 2:30 pm. If you would like to apply, you can pick up an application in Ms. Armstrong's room EB13.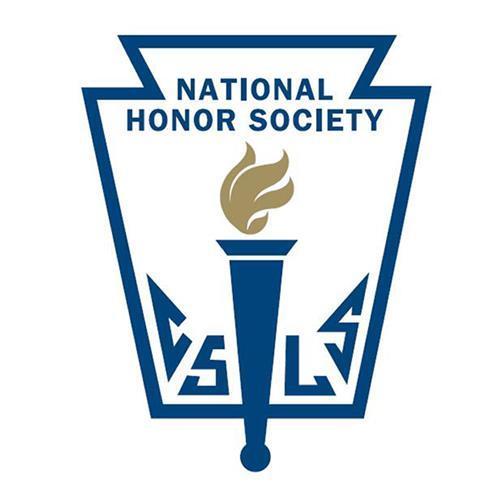 MPHS MECHA is hosting a Baile (Dance) on 3/17/2023 from 6 - 10 pm at MP. The Baile is open to all MP and MG students. Tickets can be purchased at MP or MG. We would love to see you for a slightly less formal dance with a twist of Latino heritage. #ItRocksToBeATomahawk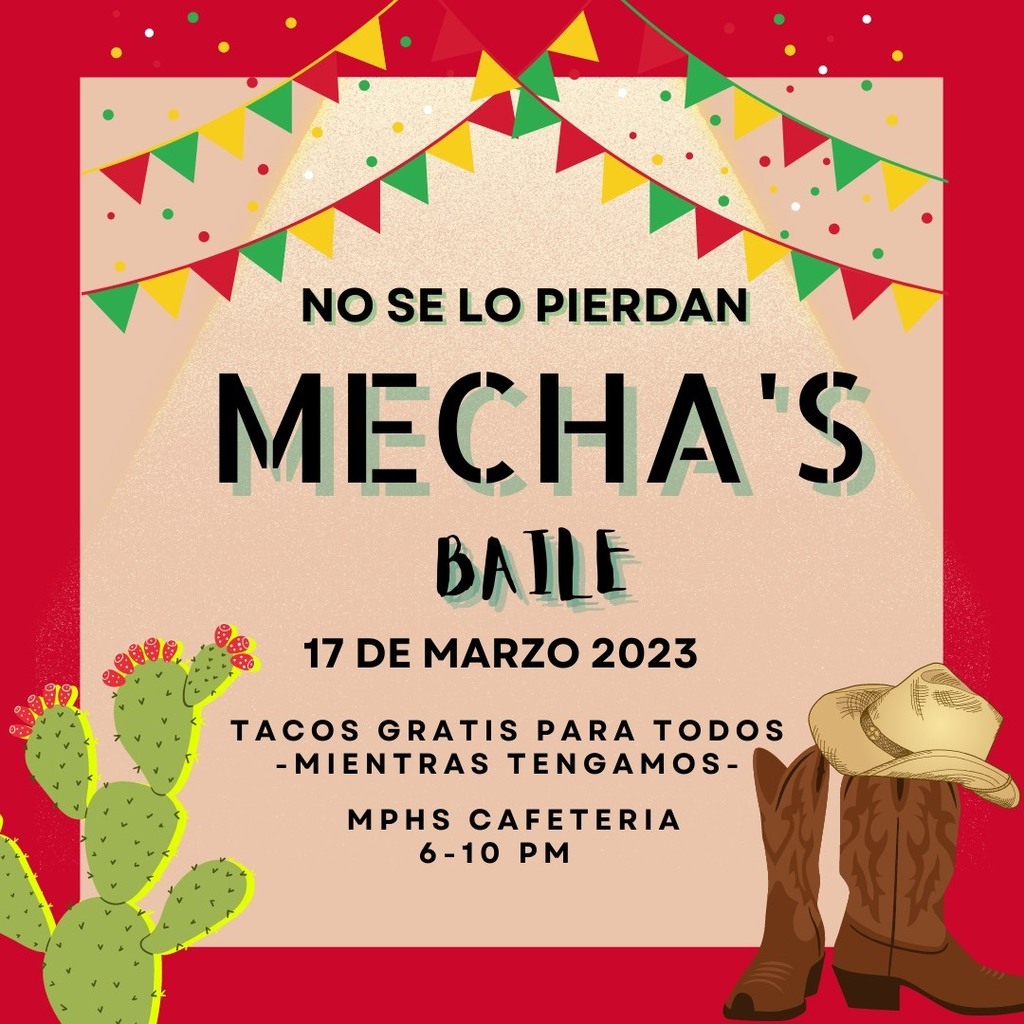 Good Afternoon MP Community, The Hoops for Hope event scheduled for tomorrow, March 2nd at 6:00 pm, has moved locations. The event will now be held in the Gym at MGHS. Address: 8301 84th St NE, Marysville, WA 98270 We hope to see you there!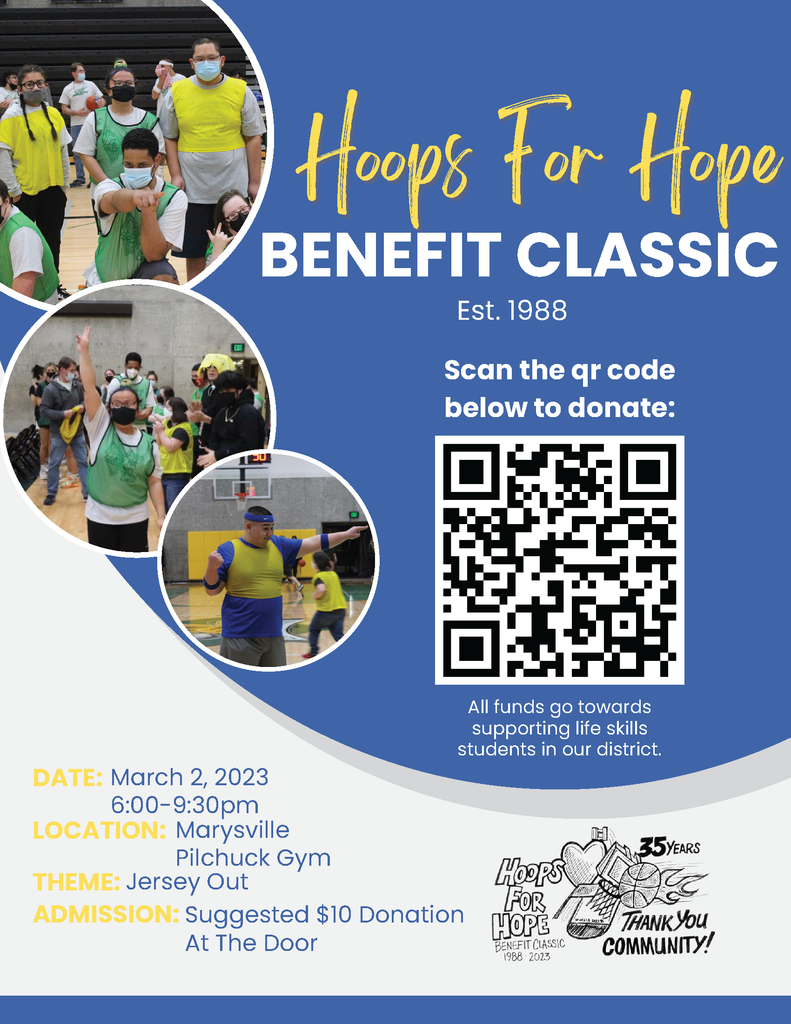 A reminder to all Juniors signed up for the SAT today at MP ... the test is still on! We start at 7:45 am in the gym. Good luck to all students participating!

March 1, 2023: Marysville schools are operating on a normal schedule today. The City and County did a great job clearing main roads. There may be some ice on side roads in neighborhoods, on sidewalks and parking lots. Please use care and caution.