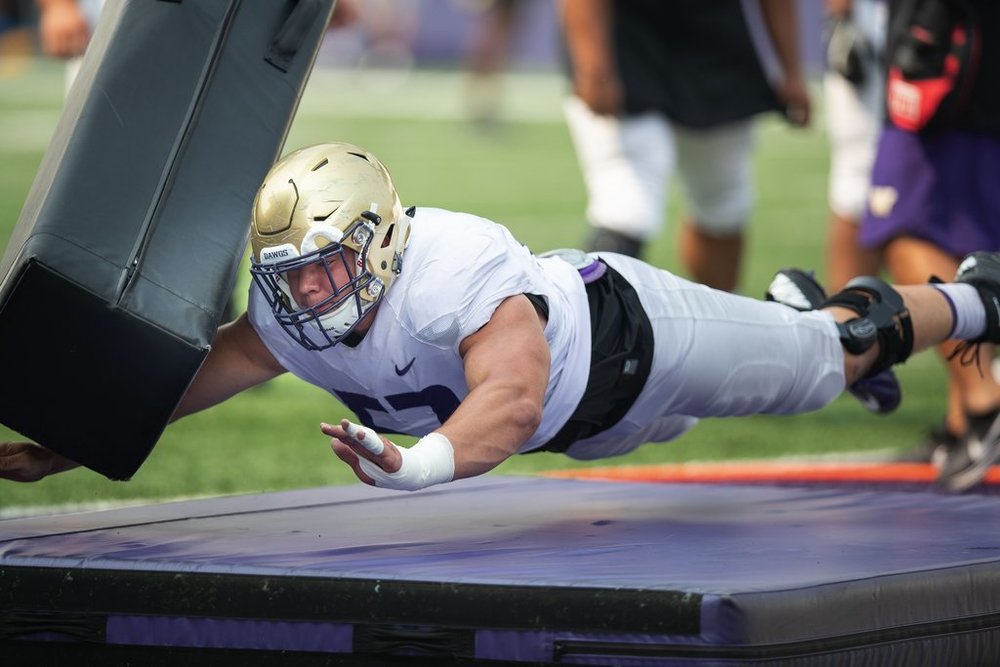 The Road Ahead for Marysville Getchell's very own, John Clark
Marysville School District
Wednesday, May 08, 2019
Two years after a major knee injury, walk-on John Clark taking aim at increased role for Huskies' defensive line
In April 2017, Clark, a walk-on out of Marysville Getchell High School, ruptured the anterior cruciate ligament, the medial collateral and the meniscus in his left knee — a devastating triple whammy — during the Huskies' first padded practice of spring ball.

Nevertheless, he could be a bigger factor in the rotation going forward.
On Wednesday, while working with the No. 1 defense, Clark shot through a gap and hit running back Salvon Ahmed for a touch tackle and a 5-yard loss. It's the type of play he hopes to make more of for UW's a new-look defensive line this fall.
Read more at: https://www.seattletimes.com/sports/uw-husky-football/two-years-after-a-major-knee-injury-walk-on-john-clark-taking-aim-at-increased-role-for-huskies-defensive-line/?utm_source=referral&utm_medium=mobile-app&utm_campaign=ios