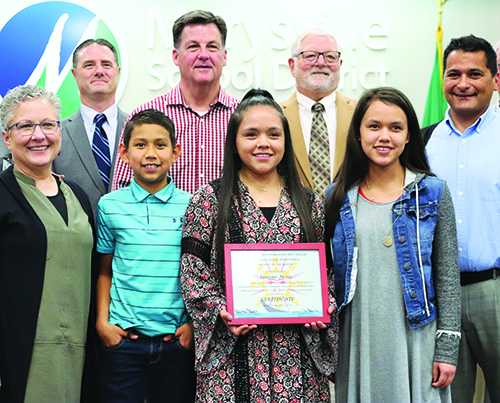 WE'RE ON THE NEWS!
Marysville School District
Monday, June 10, 2019
By Micheal Rios, Tulalip News
In partnership with Tulalip's own Education department, the Indigenous Education division of Marysville School District (MSD) recognized four praiseworthy youngsters for continued success in the classroom. Hosted during the MSD school board meeting on April 15, Ily Enick, Tessalyn Napeahi, Sebastian Gomez, and Imajine Moses were honored as students of the month in front of their proud families and dedicated educators.

Read more at https://www.tulalipnews.com/wp/2019/04/24/41174/