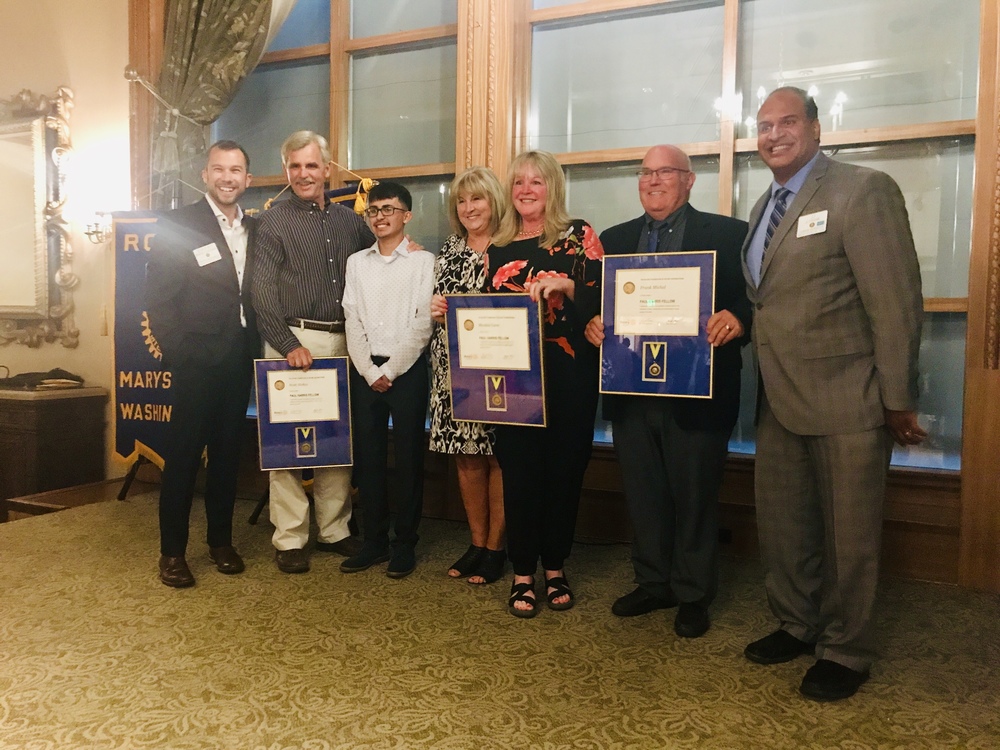 Marysville Rotary Honors Staff and Community Members
Marysville School District
Thursday, June 20, 2019
Marysville Noon Rotary recently awarded staff member Monica Lane; retiree, Scott Stokes; and parent and community member, Frank Michal with the "Paul Harris Fellow" award at their installation banquet Tuesday, June 18.
The Rotary motto is "service above self". Paul Harris Fellow recipients are honored for their service above self along with their dedication and commitment to those they serve.
Monica Lane, a College and Career Counselor for the Marysville School District, is a life-long Marysville and Tulalip resident. Monica is retiring this year.
Scott Stokes is a former counselor from MPHS. Scott retired last year after 38 years in education.
Frank Michal is a community member and parent of three students in Marysville schools. Frank also coaches youth sports in the community.
Congratulations to the award recipients! Thank you, Marysville Rotary, for recognizing these deserving recipients.