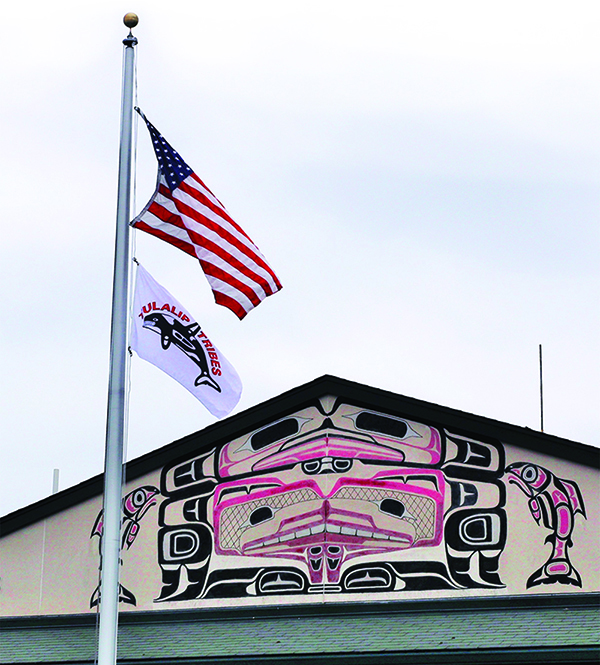 WE'RE ON THE NEWS!
Marysville School District
Tuesday, June 25, 2019
Quil Ceda Elementary honors Tulalip sovereignty on Flag Day
Posted on June 19, 2019 by Kim Kalliber
Outside the front entrance of Quil Ceda Tulalip Elementary is a flag pole that, since its inception, had one purpose and one purpose only – to fly the red, white and blue United States flag. As of June 14, that singular purpose is no longer and a once lone U.S. flag is now joined by the resilient and bold orca symbolizing the Tulalip Tribes.