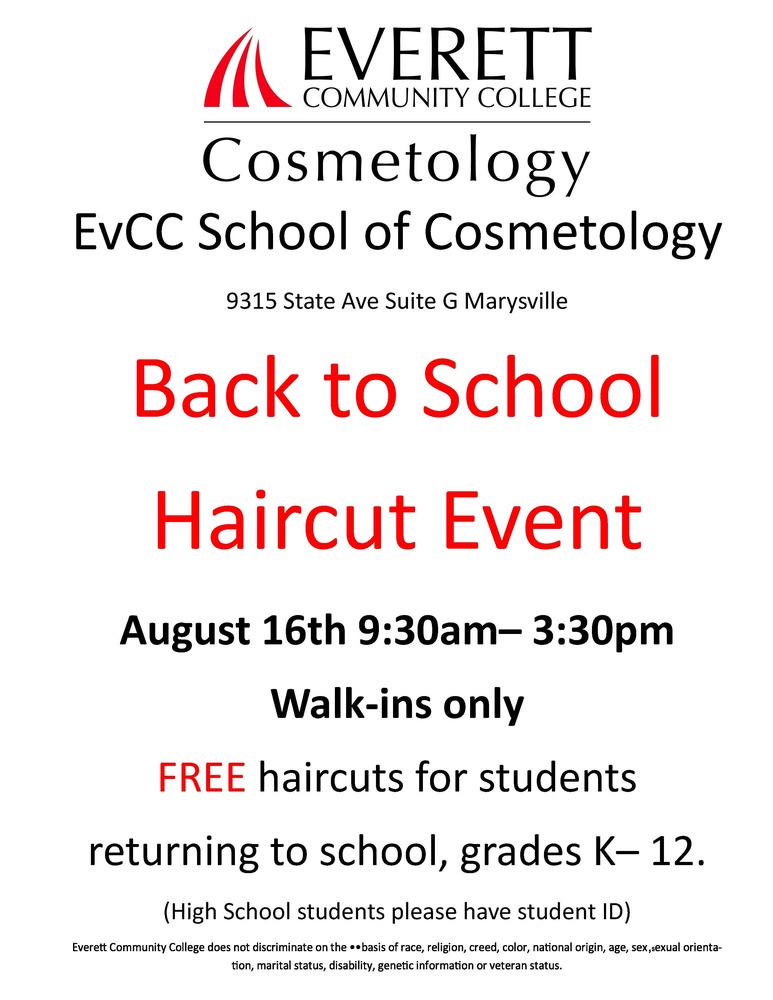 EvCC School of Cosmetology Back-to-School Haircut Event
Marysville School District
Wednesday, July 31, 2019
The Everett Community College School of Cosmetology is offering a Back-to-School Haircut Event on August 16, 9:30 am - 3:30 pm. The school is providing FREE haircuts for students returning to school, grades K - 12! See the flyer for more information.
The EvCC School of Cosmetology is located at: 9315 State Ave, Suite G, Marysville.
Thank you, EvCC, for supporting our Marysville and Tulalip students and families!