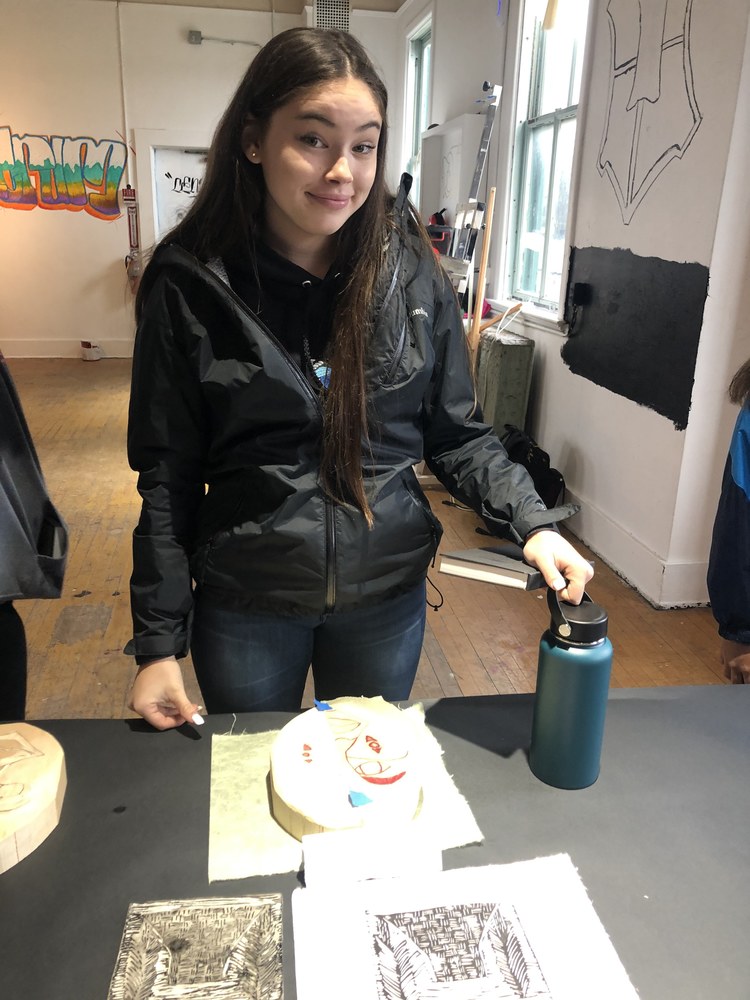 Our Students Recently Attended the Native Voices Arts Academy
MSD
Wednesday, November 20, 2019
Our Students Recently Attended the Native Voices Arts Academy and Cultural Curriculum project.
The Native Voices Arts and Cultural Curriculum project design is focused on serving Native American middle school students (grades 6-8) who exercise Native cultural practices and treaty rights such as fishing and food gathering with their families and who qualify for the Migrant Education Program.
The Native Voices project is a collaboration between tribal communities, schools who serve Native students, offices of OSPI (Migrant Education, Native Education, Arts Education), Centrum, and Arts Impact.
We are very proud of our student participants and the beautiful are work they created.