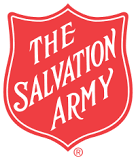 Food Box Give-Away sponsored by Salvation Army and Marysville Toyota
Marysville School District
Wednesday, January 13, 2021
The Salvation Army in partnership with Marysville Toyota has scheduled a community-wide food box distribution on Friday, January 15, from 9:00 am to 1:00 pm.
Food boxes will be distributed on a first-come, first-serve basis. No registration required but participants will be asked to share a valid ID.

The location is MarysvilleToyota, 16120 Smokey Point Blvd.
For more information, contact the Salvation Army at (360) 926-2228.