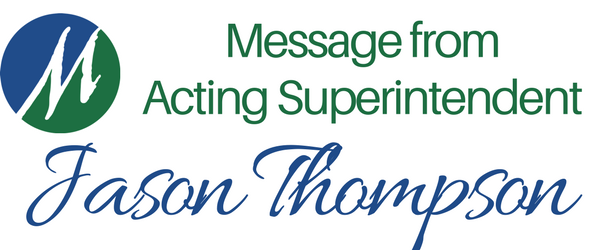 русский | Español: MSD25 invites families, community and staff to attend a community meeting
Marysville School District
Tuesday, March 27, 2018
русский
|
Español
Marysville School District (MSD) is asking MSD families, staff and community members to attend a community meeting on Saturday, April 21, 2018 from 9:30 a.m. to 11:30 a.m. at the Francis Sheldon Gymnasium located at the Marysville Tulalip Campus, 7204 27th Ave NE, Marysville, WA 98271.
During the meeting the District will bring staff, students, families and the community together to hear some of our initial thoughts and the early actions that we are taking in response to what we have as a result of the recent online surveys. In addition to hearing about what we are doing so far, we will ask your help in shaping and strengthening ways that the District can act on several important topics (for example, engagement with parents and the community, strengthening school safety and security, and fostering a culture of high expectations for every student, among other things) and upcoming decisions (for example, school choice and neighborhood schools).
"We are grateful for the feedback from our students, staff, families and community on the direction Marysville School District is taking, and how we should plan for our future," said Acting Superintendent Jason Thompson. "This is an exciting time to be a part of our community, and we look forward to the conversation on April 21 and our next steps in updating our Strategic Directions."
The community meeting is the sixth and final stage in the public engagement effort that MSD began in the fall of 2017 to update MSD's strategic directions. You can learn more about that effort here: http://bit.ly/MSDPlanning. The current strategic directions are the result of the 2014 Dream Big for Kids event.
Those who would like to attend can RSVP here: RSVP HERE - Click on link. This event is open to all.
_____
Школьный округ Мэрисвиля приглашает семьи, а также представителей общины и персонал школ принять участие в собрании общины.
Школьный округ Мэрисвиля приглашает семьи округа, представителей общины и персонал школ принять участие в собрании общины школьного округа Мэрисвиля, которое состоится в субботу, 21 апреля 2018 г. с 9:30 до 11:30 в спортзале школы Тулалип в Мэрисвиле по адресу 7204 27th Ave NE, Marysville, WA 98271.
Во время собрания округ соберет вместе персонал, учеников, семьи и представителей общины, чтобы поделиться своими первыми мыслями и сообщить о первых мерах, которые мы предпринимаем, основываясь на результатах интернет опросов. Кроме того, что мы сообщим вам о мерах, которые мы уже предпринимаем, мы попросим вас помочь сформировать улучшенные способы, с помощью которых округ сможет оперировать в нескольких важных сферах (например, вовлечение родителей и общины, повышение безопасности в школах, стимулирование культуры высоких ожиданий для каждого ученика), и поговорим о предстоящих решениях (например, выбор школы и районные школы).
«Мы благодарны нашим ученикам, учителям, семьям и общине за отзывы касательно направления, в котором движется школьный округ Мэрисвиля, и наших планов на на будущее» – сказал исполняющий обязанности главы округа Джейсон Томпсон. «Это захватывающее время, чтобы быть частью общины и мы с нетерпением ждем встречи 21 апреля и следующих шагов в корректировке нашего стратегического курса».
Собрание общины – это шестой и последний этап плана вовлечения общественности, воплощение которого школьный округ Мэрисвиля начал осенью 2017-го с целью корректировки своего стратегического курса. Узнать о плане подробнее можно здесь: http://bit.ly/MSDPlanning. Текущий стратегический курс был создан в результате мероприятия «Мечтай о большем для детей», которое состоялось в 2014 году.
Желающие принять участие могут ответить на приглашение здесь: ОТВЕТЬТЕ НА ПРИГЛАШЕНИЕ ЗДЕСЬ - нажмите на ссылку. В собрании могут принять участие все желающие.
_________
El Distrito Escolar de Marysville invita a las familias, a la comunidad y a los miembros del personal a asistir a una asamblea comunitaria.
El MSD invita a las familias, al personal y a los miembros de la comunidad a asistir a la reunión comunitaria que se llevará a cabo el día sábado 21 de abril de 2018, de 9:30 a. m. a 11:30 a. m., en el gimnasio del Campus Tulalip, ubicado en 7204 27th Ave NE, Marysville, WA 98271.
Durante la misma, congregaremos al personal, a los alumnos, a los padres de familia y a la comunidad para darles a conocer algunas de nuestras propuestas y medidas iniciales basadas en las respuestas a las últimas encuestas en línea. Además de informarles lo que hemos hecho hasta ahora, les pediremos que nos den ideas para mejorar las maneras en las cuales el distrito puede proceder con respecto a temas importantes (por ejemplo, fomentar la participación de los padres de familia y la comunidad, mejorar la seguridad y protección escolares, así como fomentar la cultura de grandes expectativas en todos los alumnos, entre otros aspectos) y las próximas decisiones (por ejemplo, opciones en cuanto a escuelas y escuelas de los vecindarios).
"Agradecemos las opiniones y comentarios de nuestros alumnos, personal, familias y comunidad sobre la dirección que está tomando el MSD, y cómo debemos planear para nuestro propio futuro", afirmó el superintendente interino Jason Thompson. "Es un gran momento para ser parte de nuestra comunidad, y esperamos ansiosos la asamblea del 21 de abril donde debatiremos los próximos pasos para actualizar nuestras directrices estratégicas".
La asamblea comunitaria es la sexta y última etapa de la iniciativa de participación comunitaria que el MSD inició en el otoño de 2017 para actualizar sus directrices estratégicas. Si desean conocer más sobre esta iniciativa, visiten http://bit.ly/MSDPlanning. Las directrices estratégicas actuales son resultado del evento Dream Big for Kids 2014.
Quienes deseen participar, pueden confirmar su asistencia aquí: CONFIRMAR - Clic en el enlace. Este es un evento abierto a todos.