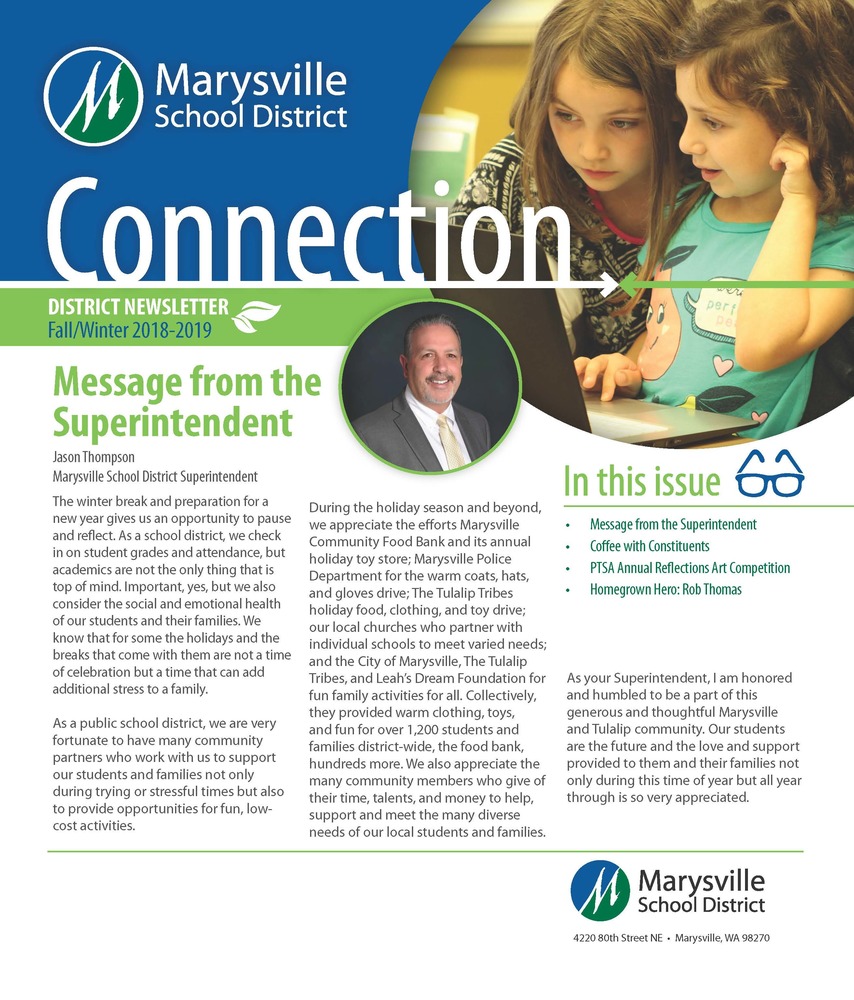 Connection Newsletter Fall/Winter 2018-2019
Marysville School District
Tuesday, January 01, 2019
Welcome to 2019!
The Marysville School District staff and students have accomplished much so far this school year. Read more in our Fall/Winter community newsletter "Connection". Look for opportunities to get involved on a district committee or attend classes for parents and guardians, and much more.
Whether parent/guardian, staff, Marysville / Tulalip community member or leader, thank you for your continued support, commitment, and dedication to our students and schools. We are looking forward to great accomplishments in 2019!
School resumes Thursday, January 3.
Connection newsletter is a publication of the Marysville School District. Questions, comments, or corrections may be directed via email to jodi_runyon@msd25.org.
Jodi Runyon
Jodi_Runyon@msd25.org
Director of Engagement and Outreach
360-965-0005