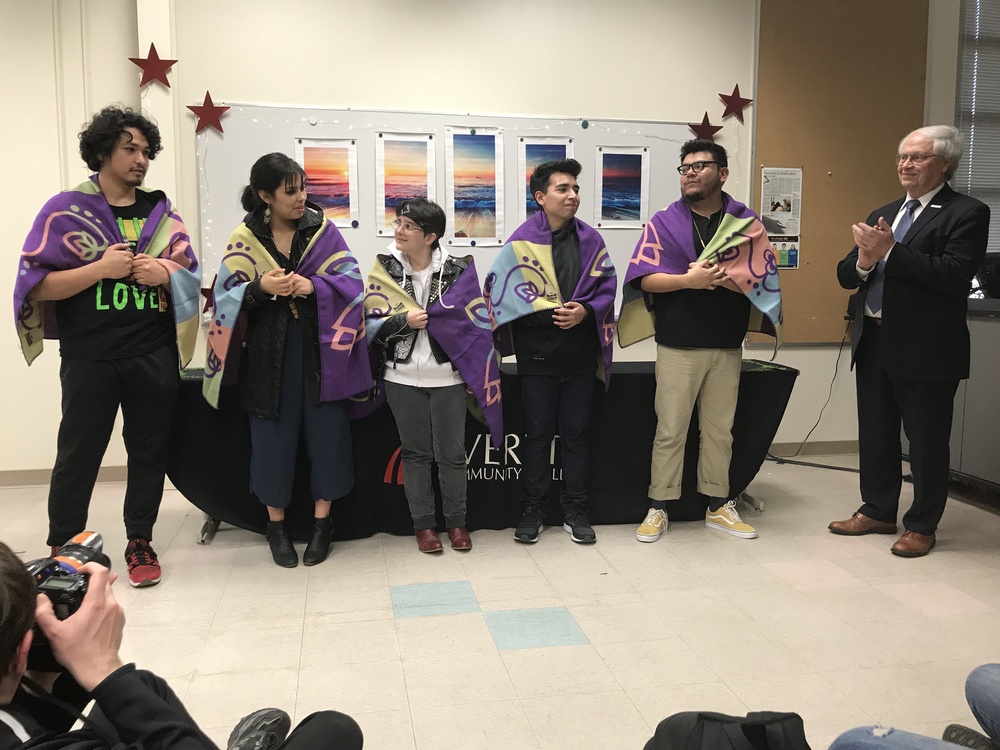 EVCC Diversity and Equity Center's Opening Celebration
Marysville School District
Saturday, February 02, 2019
Yesterday was the EVCC Diversity and Equity Center's Opening Celebration
This time last year, First Nations Club members sought to actualize a space one campus were students felt a sense of belonging.
Through their hard work and dedication that space is now a resource not only for the EVCC community but also for our students who are working toward higher education at EVCC.
The space is designated to honor the identity and cultures of Native American, Indigenous, and Pacific Islander students in the construction of sustained community partnerships, and student success initiatives.
Special thanks to Dr. David Beyer, Natosha Gobin, and Dorrin Wanjiru for being such strong supporters of our students.
GET CONNECTED @MarysvilleSD or visit msd25.org for the latest updates from your school district.