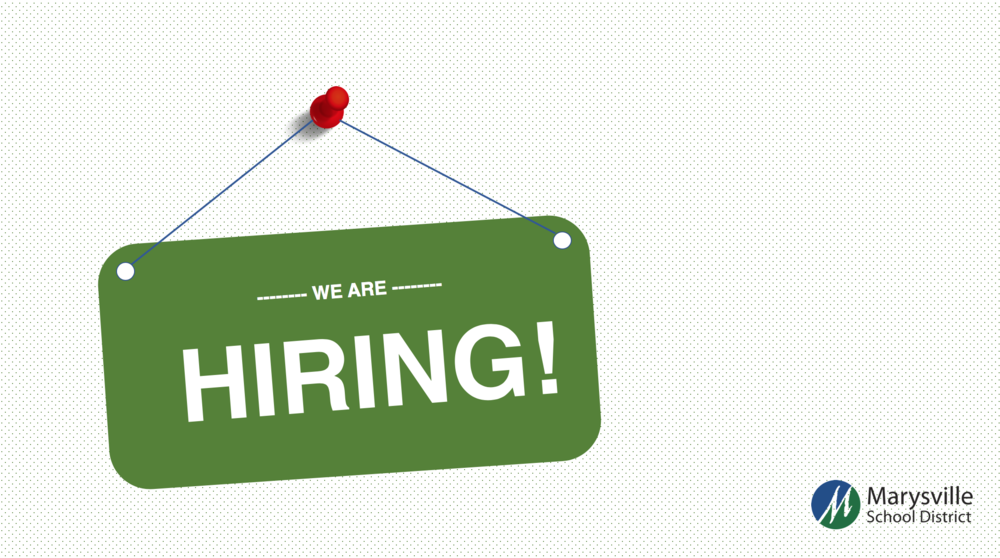 WE ARE HIRING!
Marysville School District
Thursday, February 07, 2019
The following positions have been posted to TalentEd and are open for ALL Applicants (internal & external) to apply. Click the link to apply.
Job #18-19-033 Food Service Associate @ Sunnyside Elementary
Job #18-19-034 Grounds Technician @ Maintenance - This is a non-continuing leave replacement position.
Job #18-19-035 Paraprofessional 2 1:1 @ Grove Elementary
Job #18-19-036 Paraprofessional 2 1:1 @ Marysville-Pilchuck High School