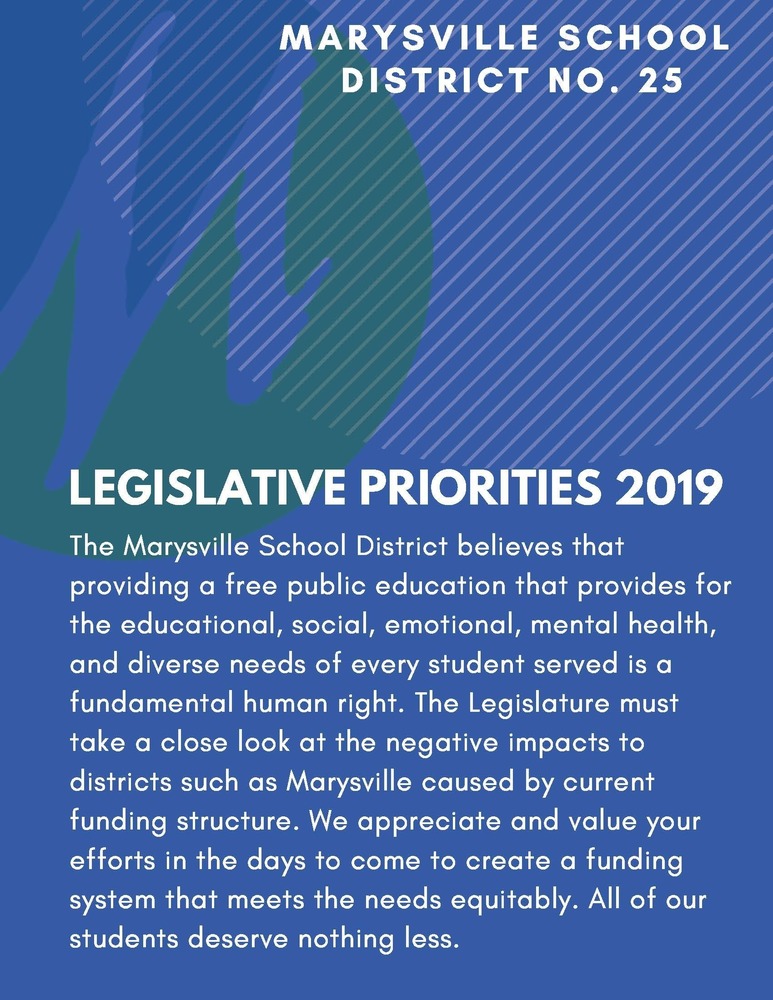 Support MSD Legislative Priorities!
Marysville School District
Wednesday, March 20, 2019
A team from the Marysville School District recently lobbied with legislators in Olympia to share our Legislative Priorities. Click HERE to view our legislative priorities document.
You can support our students, schools, and District by contacting our legislators to urge them to consider the priorities, the full funding of education, and address the negative impacts caused by the McCleary decision that creates funding inequities for school districts including Marysville.
Our Marysville and Tulalip community is primarily the 38th legislative district but we also have a small section in the 39th and the 44th districts.
We encourage you to reach out to the local state representatives through emails and phone calls to urge them to consider the priorities to address the fiscal impacts for our schools and school district.