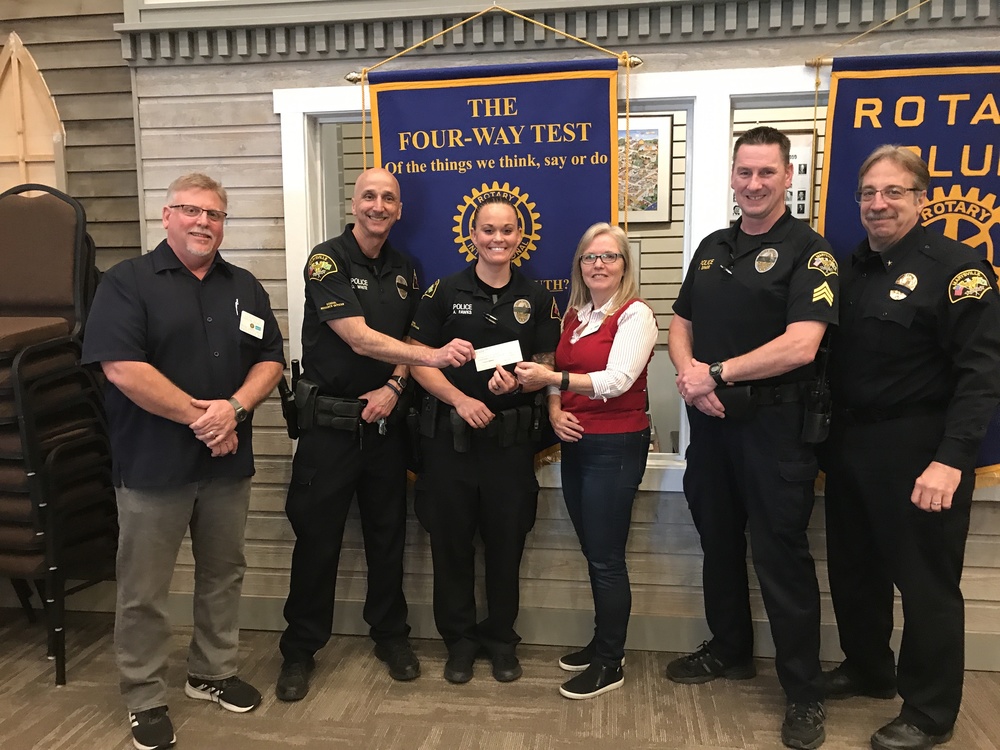 Marysville Police SROs receive balance of Recovery Fund
Marysville School District
Wednesday, March 27, 2019
At the March 20 Marysville Noon Rotary meeting, Gayl Spilman and Daryn Bundy presented Commander Thomas, Sargent Sparr, and School Resource Officers White and Faux with a check for $31,500 to support the police department's efforts on anti-bullying and suicide prevention measures. Officers Sutherland and Wood were on campus and unavailable for the presentation.
The funds were remaining from the Marysville Pilchuck Recovery Fund and were earmarked for such work following the October 2014 shooting at the campus.
The officers plan to work in partnership with the Marysville and Lakewood School District's to expand their work around prevention and to raise awareness around these important topics.
The Marysville School District thanks the Marysville Police Department and the School Resources Officers and shares appreciation of the Rotary Education Fund for their donation to support this work.
Read more in the March 27 article courtesy of the North County Outlook: https://bit.ly/2UUNuDm