EDIT MAIN
ABOUT THE NATIONAL FUTURE CHEFS COMPETITION
While healthy eating can be a challenge for kids and parents, elementary school students across the country are using their creativity and culinary skills to make healthy comfort food recipes in nutrition partner and Quality of Life Services provider Sodexo's Future Chefs Challenge. The national initiative, which is going onto its ninth year, was created to get students thinking about making healthy food choices while also encouraging them to get active and creative in the kitchen!

Last year, students from 256 school districts joined over 2,500 other students representing over 1,300 Sodexo-served school sites in 30 states nationally in this fun and educational challenge!
Congrats to our winners!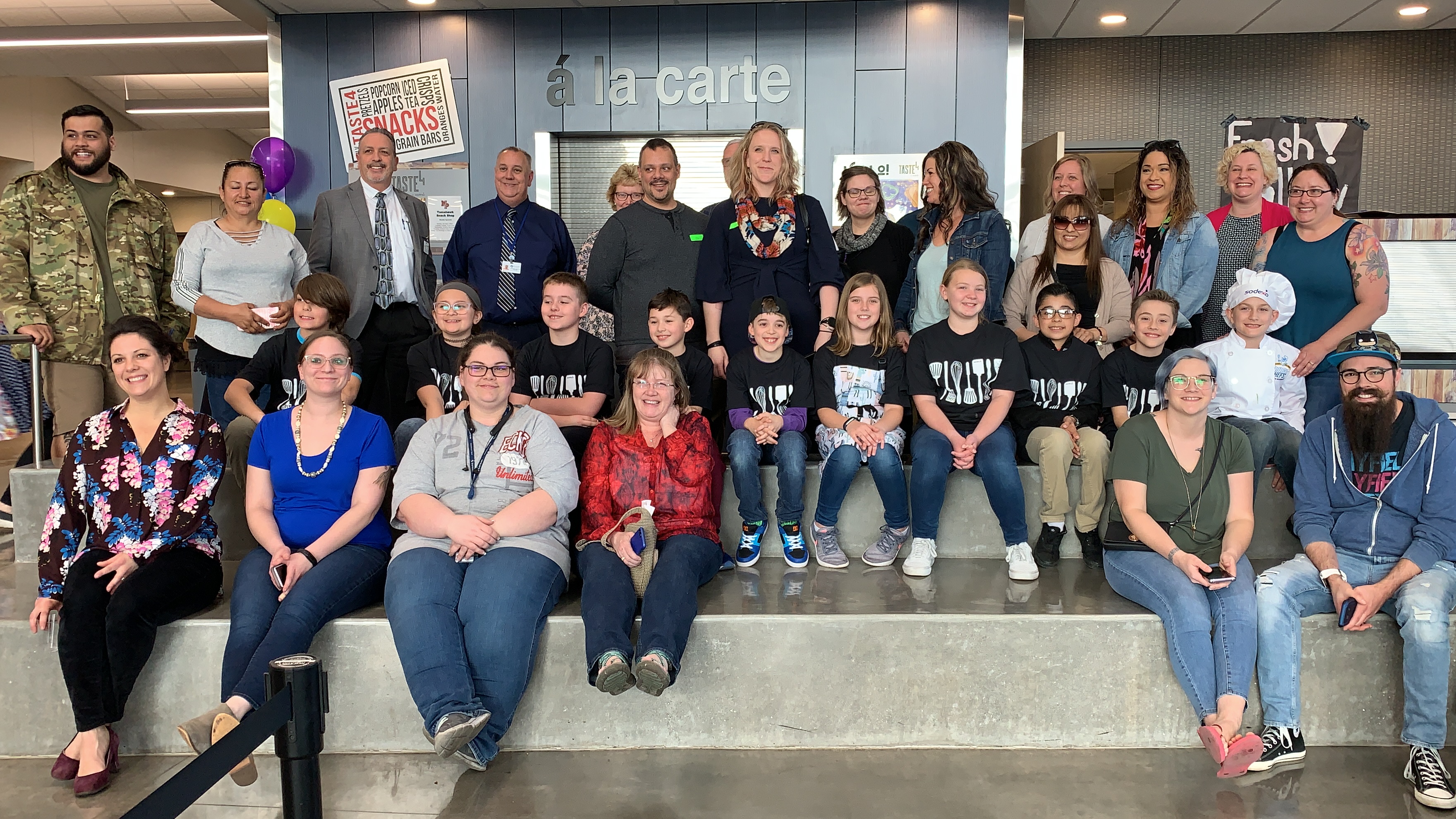 The students made some wonderful dishes, and it was a hard decision for our judges! This years winner was Cale Bennett (4th grade) from Liberty Elementary. Cale made a southwest salad w/ creamy cilantro-Lime dressing! Our 2nd place winner was Lillie Hedge (5th grade) from Sunnyside Elementary. Her recipe was baked chicken chimichangas! Our 3rd place winner was Jayden Nelson (3rd grade) from Cascade Elementary. Jayden's recipe was chicken fajitas.

We wanted to thank all of you for your help in making this event such a fun and exciting time for the kids. It is so nice to see them excited to create their dishes. Congrats to all for students for their hard work, great attitudes, and the fun evening they provided for all who attended.