EDIT MAIN
BACKGROUND
As a result of COVID-19, Governor Inslee mandated all K–12 public and private schools to close on March 13, 2020. Despite pandemic fears and varying levels of access to technology, our staff, students, and families pulled together to do the best they could to finish the school year. They used their best creative thinking to try new ways to stay engaged from a distance. However, we know there is no replacement for in-person school, particularly for our most vulnerable students.
Our school district has planned for the 2020 - 2021 school year amidst significant uncertainty. The priority is the health and safety of our students, families, and staff while providing the best educational experiences possible for each student grades preschool through 12. School will look very different from the Spring, and we have planned for multiple scenarios, including the possibility of another shut-down.
In preparation, over 100 educators contributed to the Continuous Learning 2.0 Plan beginning with small group planning, large community stakeholder group planning, and instructional subgroups dedicated to developing a plan that encompasses the academic, social, emotional, and mental health wellbeing of each child considering the district's strategic plan and using the primary considerations developed by the community stakeholder group in each of the following areas:
Consistent Structures (Elementary/Secondary)

Essential Learning Standards (Elementary/Secondary)

Student Equitable Access, Support, and Interventions

Professional Learning

Family Engagement and Support
REOPENING SCHOOLS 2020 - CONTINUOUS LEARNING 2.0 PLAN
TABLE OF CONTENTS
FAQ
Q: How will I find out who my child(s) teacher(s) are?
A: In the coming days, schools will be contacting families to share back-to-school information including classroom and course placement and planned events.
Q: Will there be an option for families who do not want to, or can not participate in remote learning?
A: The Marysville School District will be offering a virtual-only program through a program called Edgenuity for all K-12 students for those families who would prefer to wait until the virus spread has decreased or a vaccine has been developed. This program is called "Marysville Online".
Q: How will the district be providing services and supports to students with disabilities during the school closures?
A: Marysville School District will provide a continuum of special education services to meet the individual needs of students and families, prioritizing in-person services when it is safe to do so. The district will partner with families at the beginning of the year to determine what services are needed to address the impact of COVID on each student's academic and social/emotional wellbeing. Services may need to be adjusted from current IEPs depending on the educational model we are using. Any adjustments will be made in partnership with families.
TIMELINE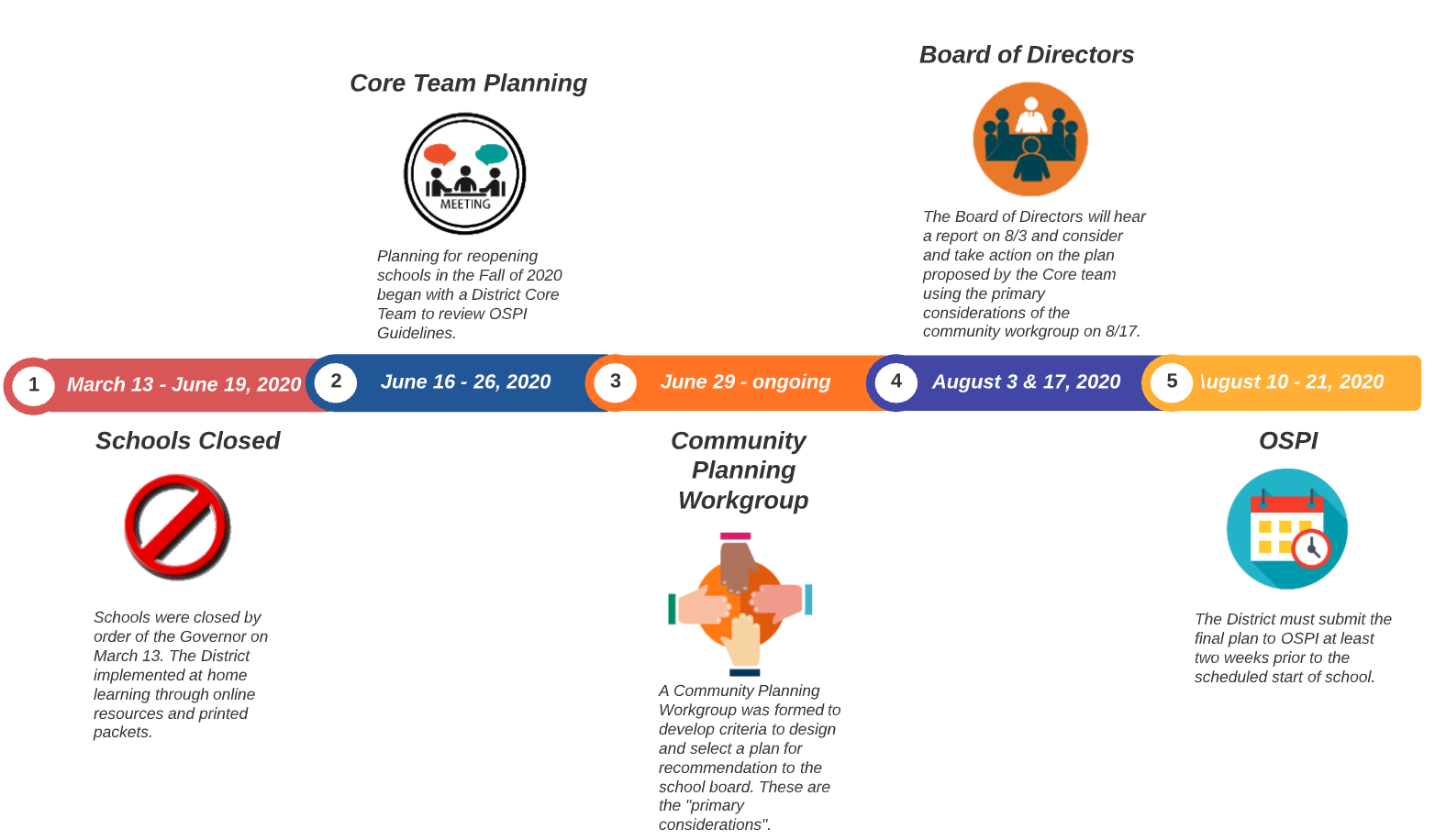 REOPENING SCHOOLS 2020 PLANNING Workgroups
We have created two workgroups that meet regularly; a core planning team and a larger community committee to give input to the core planning team. We are working hard together to finalize a full plan for fall in addition to various contingencies should changes happen in the future. The core team will take the plan to the Board of Directors who will consider the plan and ultimately make the final decision at their regular session meeting on August 3, 2020.
Core Team Charge - Inform recommendations and guidance for Marysville School District as we plan for the reopening of schools in fall 2020.
Community Reopening Committee Charge - To represent the entire community on what should be the criteria by which we design and ultimately select a proposal to go to the school board. In other words, to establish a set of values or guiding principles, we must meet as we develop a plan.
primary considerations for reopening schools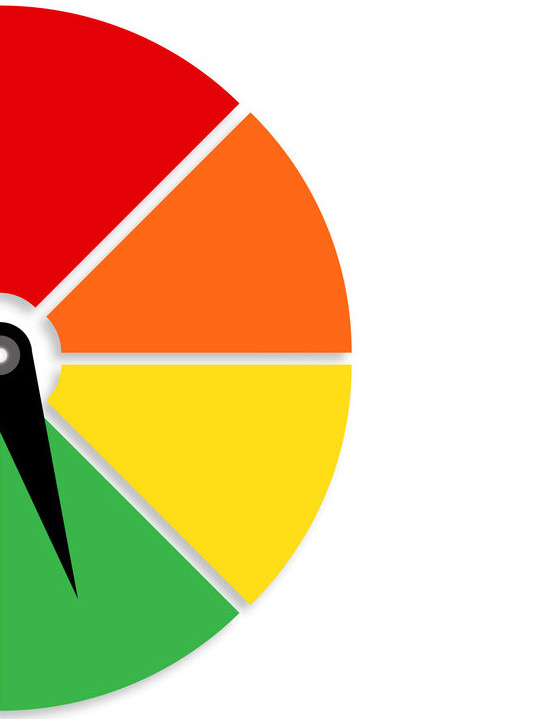 Developed by the Reopening Schools 2020 Community Workgroup
Safety
- Physical and social-emotional safety for all students, staff and families.
Highest Possible Quality of Educational Experience
- Evidence-based, engaging, and structures for quality assessment.
Equity
- Recognize the differing needs of all students
Sustainability
- Achievable within the current human and fiscal resources of the District
Community
- Communicated clearly, thoughtfully, and in multiple ways to all community members.
planning timeline and purpose
| | | |
| --- | --- | --- |
| Date | Workgroup | Purpose |
| June 16, 2020 | Core | WASA Reopening School Webinar and Research |
| June 23, 2020 | Core | OSPI Reopening Guidelines Review |
| June 26, 2020 | Core | Review Best Practices for Reopening Schools |
| June 29, 2020 | Community | Working Norms and OSPI Reopening Guidelines Review |
| June 30, 2020 | Core | Research and Discuss Hybrid Models and Surveys |
| July 2, 2020 | Core | Group Analysis of Hybrid Models |
| July 8 & 9, 2020 | Core & Community | Consensus on Hybrid Model, Aspirations |
| July 15 & 16 | Core & Community | Presentation Planning for Community, Aspirations |
| July 21 & 23, 2020 | Core & Community | Presentation and Feedback, Polling |
| July 30, 2020 | Core & Community | |