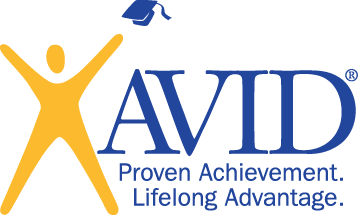 ADVANCEMENT VIA INDIVIDUAL DETERMINATION (AVID)
AVID's mission is to close the opportunity gap by preparing all students for college readiness and success in a global society.

In Marysville, we implement AVID in all of our elementary, middle, and high schools.

AVID is a kindergarten through postsecondary college readiness system that is designed to increase the number of students who enroll and succeed in higher education and in their career choices beyond high school.

The AVID Elective class in grades 6-12 is intended for those students who have the desire to be successful and prepared for college and career options, but need additional academic and social support to maximize their potential.