COVID-19 Health and Safety, 2021 - 2022 School Year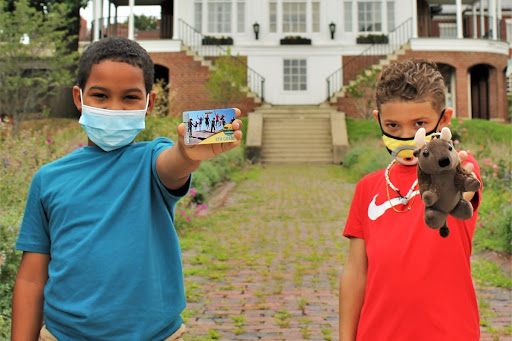 COMMUNICATIONS
Review resource links below for COVID-19 health and safety information and reporting guidelines.
RESOURCES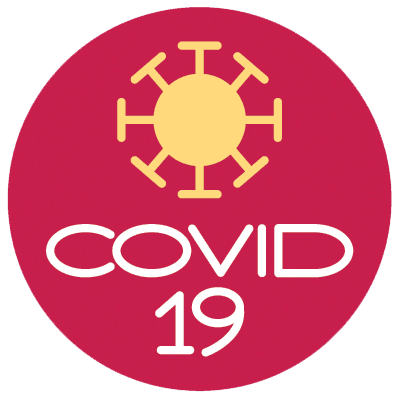 COVID-19 SYMPTOMS
Fever/Chills

Cough

Shortness of breath/Difficulty breathing

Fatigue

Muscle/Body aches

Headache

New loss of taste/smell

Sore throat

Congestion/Runny nose

Nausea/vomiting & diarrhea
HEALTH AND SAFETY INFORMATION
Our schools are opened this fall with 100% in-person teaching and learning and we are excited to welcome each of our students back to school! In order to make sure that we can provide in-person instruction, we must follow the requirements set out by Governor Inslee and the Washington State Health Department. These requirements include a variety of protections related to masking, social distancing, isolation, and quarantine rules. Most notably, students and staff will be required to wear masks while indoors to start the year. Please be assured we will continue to monitor the guidance from OSPI and the WA State Department of Health and will notify families and staff of any changes.
COVID-19 Rapid Testing Overview
In collaboration with the Washington State Department of Health, our school district is participating in a state-funded effort to provide voluntary COVID-19 testing that is incorporated into our existing district reopening plans to further help contain the virus, protect our communities, and keep students and teachers safe and healthy through BINAX rapid testing.
We have developed a screening protocol that each student and staff member must follow if they have COVID symptoms, an exposure, or have tested positive. Even if vaccinated, if there are cold-like symptoms, a fever, or other symptoms, the person may be instructed to get a COVID test.
COVID-19 Binax rapid test is free and voluntary. People who report symptoms and/or exposures meet the criteria for testing. Teachers, staff, students, and members of their household who show symptoms or have been exposed to someone with COVID-19 will be referred to a testing site that serves the school or the district, where you can get a free test that day.
The BINAX rapid test is done through the use of a painless shallow nasal swab test kit. With this kit, you collect your own sample under the supervision of a trained test observer. Results are available within 20-30 minutes. Depending upon the test result another non-rapid test may be recommended.
In order for students to be tested, a signed consent form is required. Parents or guardians can pre-sign the form when school starts and it will be kept on file should a test be needed. Parents or parent-designated adults will administer the test for their elementary students. Secondary students may administer their own test but parents will be notified prior to any testing.
Our goal is to put the best possible strategies in place so that our students, families, teachers, and staff feel safe, protected, and comfortable focusing on teaching and learning.
If you have any questions regarding COVID-19 symptoms or testing, please contact your school's Nurse.
Rapid Test Consent Form
Isolation/Quarantine Q & A (See the COVID-19 Health and Safety Handbook for more information)
Q: What happens if my child develops symptoms of COVID-19 while at school?
A: If your child develops symptoms of COVID-19 at school, the school must isolate the individual and send him/her home as soon as feasible.
Q: What if my child is fully vaccinated and exposed to someone who tests positive for COVID-19?
A: If your child is fully vaccinated and is not developing any symptoms, your child does not need to isolate or quarantine.
Q: Has the definition of "close contact" changed?
A: Close contact is defined as someone who was within three feet of the student with COVID-19 for at least 15 cumulative minutes over a 24-hour period during the time the student with COVID-19 was infectious.
Q: When should my child or staff be isolated?
A: Isolation occurs when someone has been confirmed with COVID-19 or has COVID-19 symptoms. If the individual has symptoms of COVID-19, she/he may end isolation after at least 24 hours with no symptoms, and no fever without using fever-reducing medications.
Q: What if my child tests positive for COVID-19, regardless of symptoms?
A: The isolation may end after at least 10 days have passed since the date of the first positive COVID-19 test and the individual has not had any subsequent illness.
Q: When should students or staff quarantine and for how long?
A: Individuals who are not fully vaccinated must continue to quarantine. The safest option is to quarantine for 14 days after last contact. If 14 days is not possible, then the individual may quarantine for 10 days after last contact. The individual need not obtain a negative COVID-19 test to practice a 10 day, as opposed to a 14-day quarantine.