Equity and Family Engagement Department
Welcome! We are here to serve our students, families, and staff.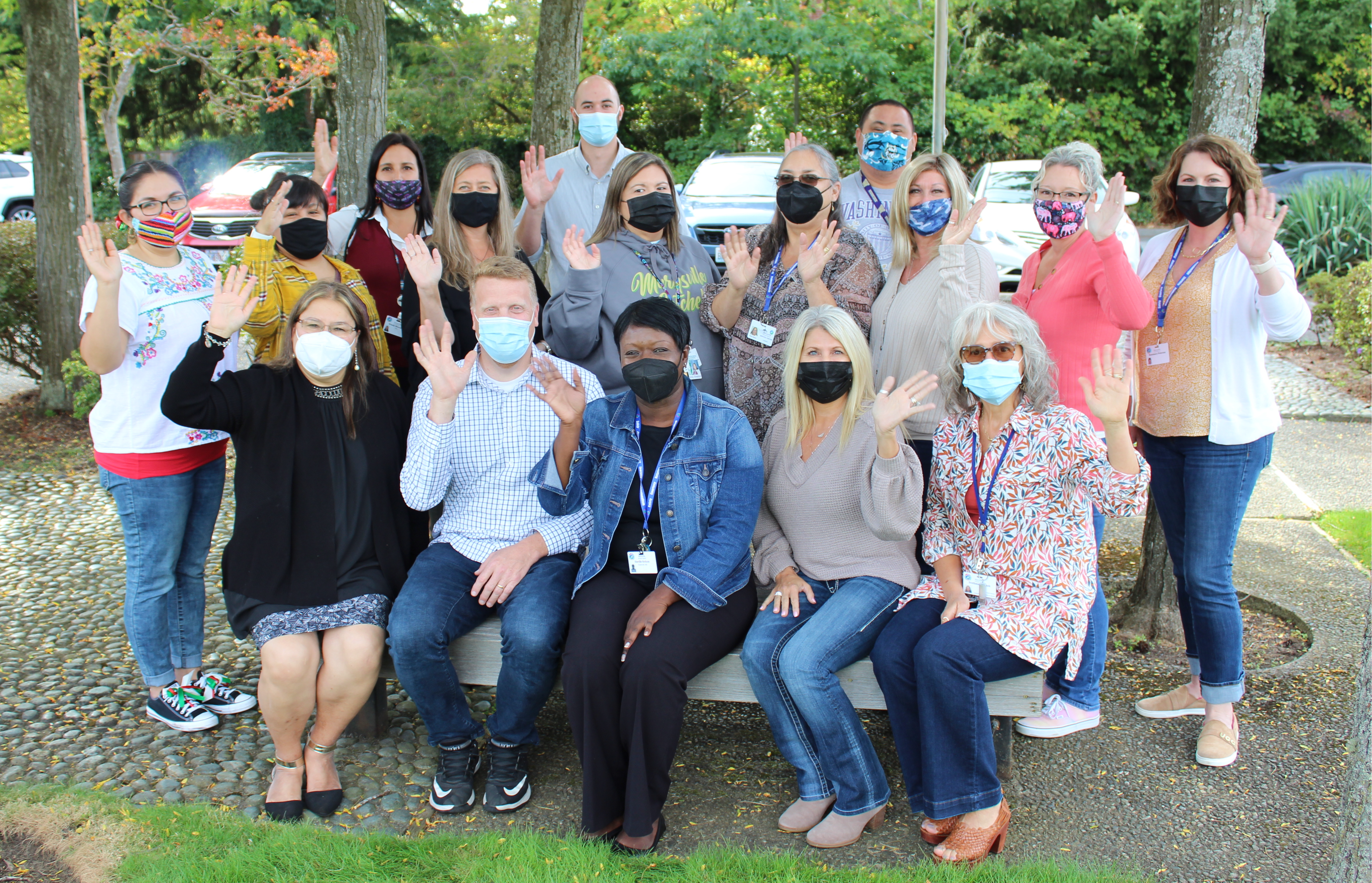 Front Row: Ada Garza, Travis Hammond, Eneille Nelson, Karla Wright, Svetlana Pasonok
Back Row: Priscilla Smith, Zenitha Jimicum, Wendy Messarina, Andrea Wyatt, Nolan Ward, Amy Sheldon, Pixie Owyen, Terrance Sabbas, Judith Tupen, Deanna Bashour, Rosemary Peterson
Not Pictured: Matt Remle, Kateri Loe, Nancy Smith, Larissa Koenig
We are committed to this work personally, organizationally, and as a community.
Eneille Nelson, Executive Director of Equity and Family Engagement  
   Marysville School District
SPANISH
Wendy Messarina
Family Engagement Liaison
Liberty Elementary School
Priscilla Smith
Family Engagement Liaison
Quil Ceda Tulalip Elementary School
Ada Garza
Family Engagement Liaison
(360) 965-2055
RUSSIAN / UKRAINIAN
For Parents K-12
Svetlana Pasonok
Family Engagement Liaison
(360) 965-0055