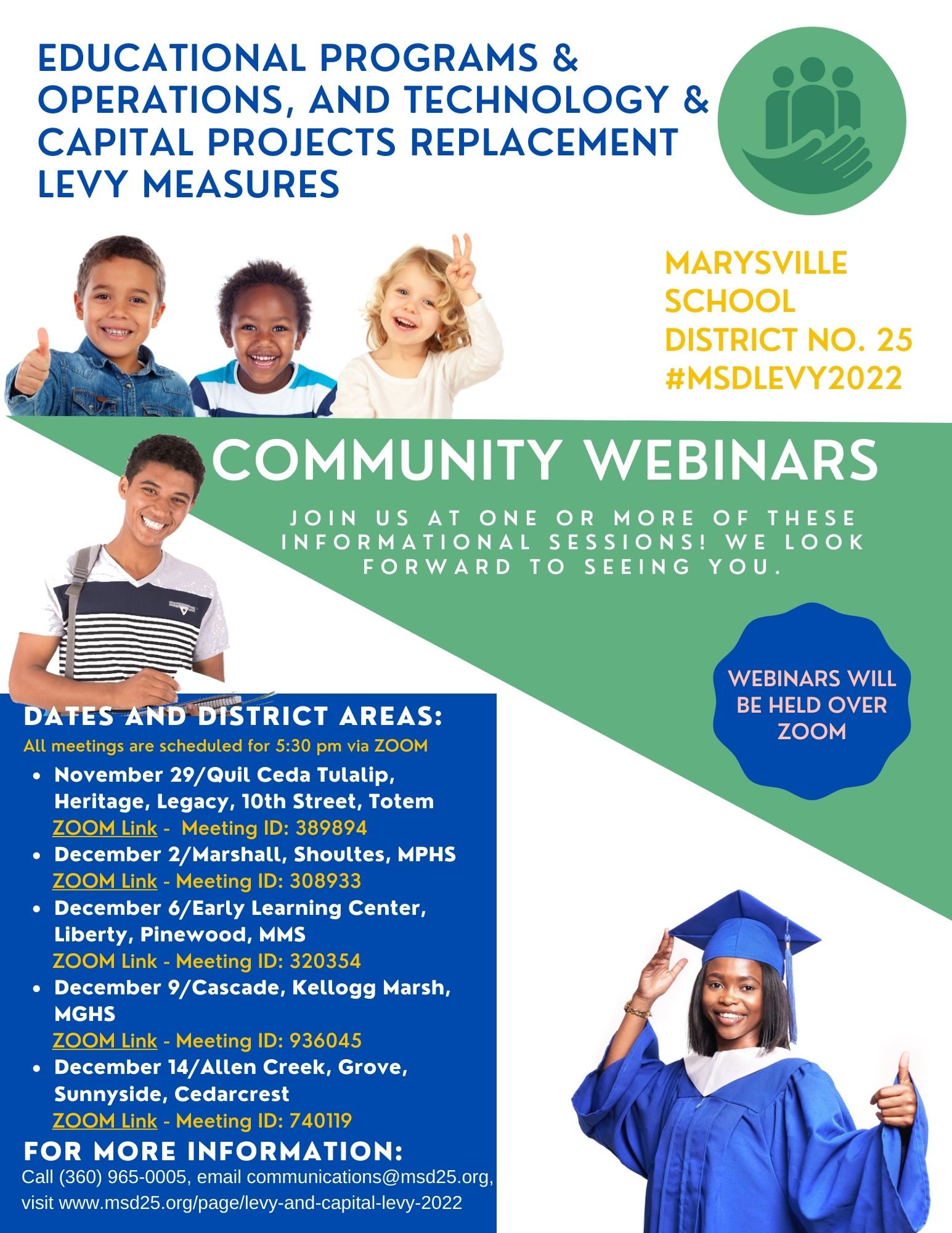 INFORMATION SESSIONS SCHEDULED
Community webinars are scheduled beginning November 29 for school areas across the District! Join us for one or more of these informational sessions to learn more about each of the levy measures.
Click HERE to access the flyer which includes live links to each of the webinars.
To learn more about the Educational Programs and Operations Replacement Levy or the Technology and Captial Replacement Levy, contact David Cram, Executive Director of Finance and Operations. Email David Cram or call (360) 965-0094. Additional information and resources are also posted to this website. Stay connected to learn more!
#MSDLevy2022
#MSDStrongerTogether
Are you registered to vote? Registering is easy! Go to www.Vote.gov. In order to vote in Snohomish County elections and local elections such as local levy measures, residents over age 18 must be registered.