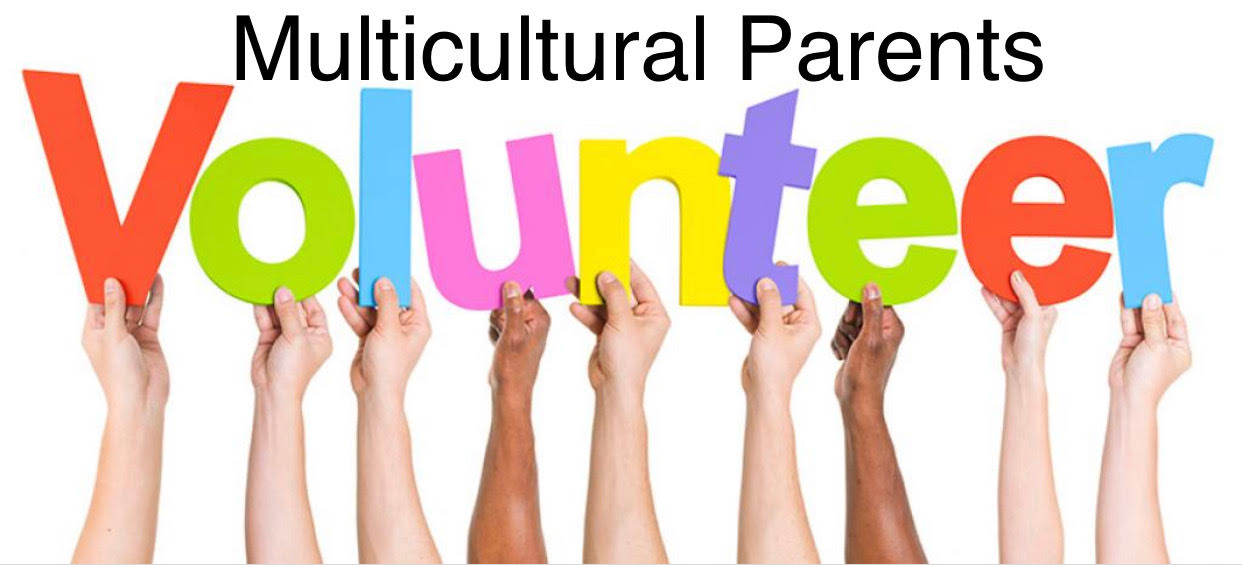 Wendy Messarina (Spanish/English)
MSD District Lead Parent Advocate (All Schools - Grades K-12
360-965-0054
Svetlana Pasonok
(Russian/Ukrainian/English)
Parent / Community Liaison (All Schools - Grades K-12
360-965-0055
PADRES VOLUNTARIOS MULTICULTURALES
МУЛЬТИКУЛЬТУРНЫЕ РОДИТЕЛИ ДОБРОВОЛЬНЫЕ ПОМОЩНИКИ
WHAT IS THE MULTICULTURAL PARENT VOLUNTEER PROGRAM?
Communicate.
Multicultural parent volunteers have their own school Information board at the front office in different languages. This includes school forms and community information.
Organize.
Multicultural parent volunteers help schools organize family activities: family-school positive relationship events, bingo nights, coffees and/or breakfasts with the principal, multicultural celebrations, technology information night, school tours, and welcoming events. They also recruit volunteers, and parents interested in getting involved with their child's education.
Build Student Success.
Their efforts bring families into the planning process and build family engagement. This results in academic success, reduces school discipline issues, and creates a foundation of a better and bright future for Marysville children, their families, and the community.
WHAT DO YOUR SCHOOL NEED TO START THIS PROGRAM
FOR MSD STAFF: You need a school team: Principal, 01 designated school staff (secretary, para-pro, counselor, other) and chose one or more candidates as your volunteers.
FOR PARENTS:
Become a volunteer. Fill out the WA Patrol volunteer form. Applications are available at your school, at the district office or online HERE. After two days, contact your school for the results.

After you receive the approval of this volunteer form, please read Volunteer Handbook, and ask your child's teacher or school staff for volunteer jobs and other ways to support your school. Let them know your availability.

After a few weeks you need to schedule a meeting with your principal and School lead and help them organize family events/activities for the year with multicultural families. They will provide a space for you at your school to assist families.
HISTORY OF THE MULTICULTURAL PARENT VOLUNTEER PROGRAM IN MARYSVILLE
In 2007 Marysville School District Parent/Community Liaisons, Svetlana Pasonok (Russian) and Wendy Messarina (Spanish) created a group of English Language Learner (ELL) Parent Helpers. They recruited bilingual volunteer parents, provided orientation and training on the education system, and shared school and community resources in their native language. With the support community leaders and organizations like the Marysville City Council, Sea Mar, Everett Community College, Molina Health, The Goodwill, Marysville Public Library, Marysville Together Coalition, Marysville Police Department and Marysville Fire Department, they have made a difference in the lives of all Marysville School District families.
QUIENES SON LOS PADRES VOLUNTARIOS MULTICULTURALES
Es un programa para familias de Marysville que se organizan para ayudar en la escuela de sus hijos con actividades y eventos educativos y divertidos tales como: Tardes de Lectura, Ciencia y Matemáticas en Familia, Café con el Director, Festival de Comidas Diversas, Piñata, Bingo, Carnavales, y otros.
360-965-0254
ЧТО ТАКОЕ ПРОГРАММА МУЛЬТИКУЛЬТУРНЫЕ РОДИТЕЛИ ДОБРОВОЛЬНЫЕ ПОМОЩНИКИ?