Xello Family Access Is Here!
Xello is an online program your child is using in school to help them prepare for the future. It offers a variety of activities from middle school to the end of high school. These activities help students build self-knowledge, explore their options, and create achievable plans and develop 21st-century skills needed to thrive in the world of work. It's important for students to take ownership in planning for their future by completing assigned grade-level lessons.
NOTE: These Xello lessons are required as part of students' graduation requirement to create a High School and Beyond plan.
Caring adults in their life play an essential supporting role. Teachers are hard at work supporting students through their Xello lessons, but you can use your Xello Family account to see your child's work in future-readiness and encourage completion at home. Use this opportunity to discuss and support their future goals and plans. Watch for an invitation soon in your email if you have not yet had a chance to connect your Xello Families account.
Navigating Your Xello Family Account:
In October you will receive a welcome email from xello.world inviting you to join our Xello platform. These email invitations are sent monthly in case you need the link again as they expire in 7 days or may be directed to your spam folder.
To Log In Visit: https://login.xello.world/ using the password you created when you accepted your Xello invitation.
If you forget your password:
Click Having trouble signing in?

Enter your email address and click Send Email.

You'll receive an email to reset your Xello Family password.
The dashboard is the first page you'll see when you log in. From here, you can manage your personal account, check your child's assigned lesson, and access the demo account.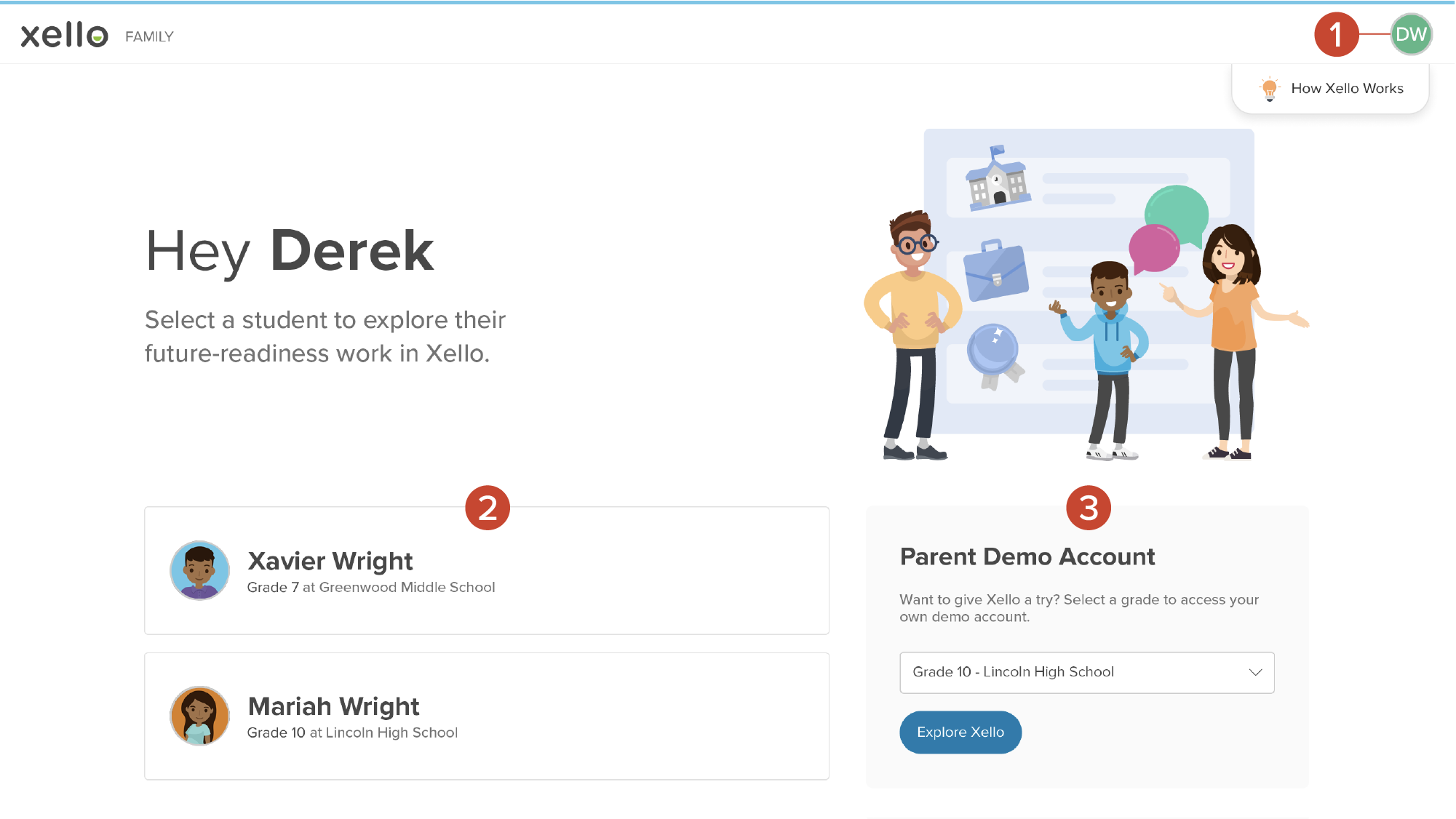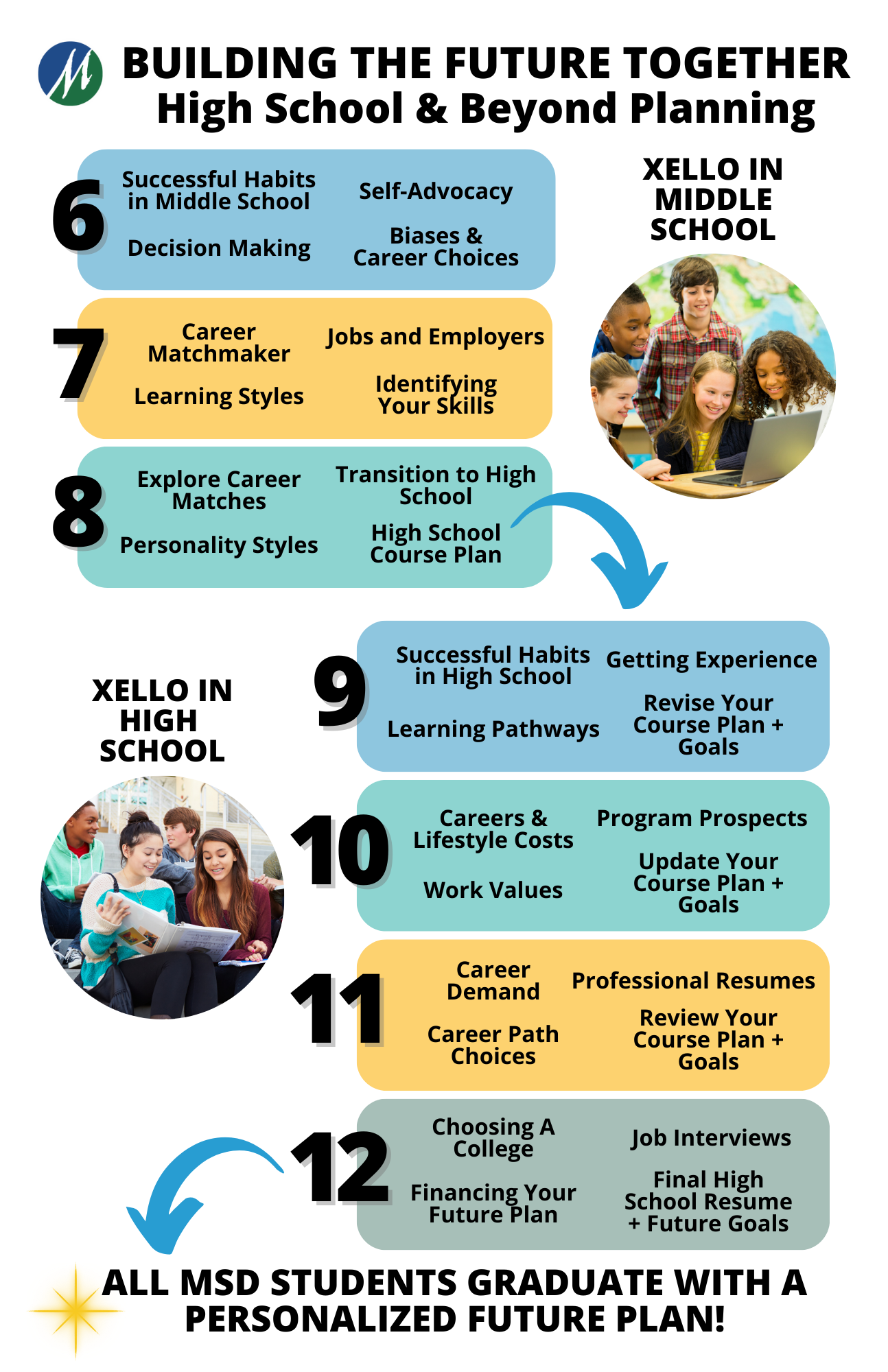 For questions or support contact:
Melissa Dilling, High School and Beyond Coordinator
Email: melissa_dilling@msvl.12.wa.us
Phone: (360) 965-0022