Update: Secondary Schools Planning 2017-18
Superintendent Dr. Becky Berg
Friday, October 20, 2017
Dear Marysville School District Families,
We are off to another great year in the Marysville School District, due largely to the fantastic students you entrust to us every day! Although there is much we need to improve in order to ensure that our students have the best education possible, we are excited about the gains we are making as a district. In the past few years, and even with declining enrollment, which means a shrinking budget, we have:
Increased the fund balance of the district, which helps ensure our financial stability
Implemented new reading materials at the elementary level,
Implemented new math materials at the middle level,
Implemented AVID district wide, resulting in 26 of the 29 seniors going on to college and/or military, and earning $548,239 in scholarships.
Redesigned our Special Education program that resulted in 68 students returning to their neighborhood schools, rather than be in more restrictive environments.
And have the highest graduation rates we've had in years, at 76.7%!
There is much more work to do, and more issues to consider. Top of mind is: should we continue our open choice system for high school students? Many of us were engaged in this conversation over the past year. What started as a question about the Marysville Getchell Campus has now grown to encompass the entire district. Now we have more questions, such as: do we have the best grade configurations in our schools currently? Meaning, are our middle schools the right size? Should something different be done? Can we continue to operate high schools with as few as 75 – 150 students? Can such schools offer enough coursework to reach the new Core 24 state graduation requirements? Is the way we have our schools arranged maximizing the tax dollar? Is this the best for student learning? If we change configuration or other aspects of the district, can our facilities keep up with the changes? These questions, and more need answers.
In the spring of 2014, we held a 'Dream Big' event that drew 300 people for a day to talk about the future of our schools, and to provide input that resulted in our Strategic Directions for 2014-2018. Suddenly, 2018 is almost here and it is time to renew Strategic Directions and envision the next few years in the Marysville School District.
As a result of these needs, the Board of Directors and I are beginning a large-scale process to address some of these questions, and to provide input for our new strategic plan. This time, rather than a one day event, we have developed a much more rich and inclusive process with a variety of avenues for participation.
Stage One: Public Opinion Polling
The purpose of this stage is to collect input from a cross section of our community that will give us data on what our community believes are priorities for our district: how we are doing overall and where we need to improve. This is an important step because our schools are supported by the entire community via our taxes. The results of the 300 participant poll will be shared publicly. This will take place in October and November of this year.
Stage Two: Personal Interviews with Key Community Leaders
These will be one-on-one interviews with nearly 25 key leaders in our communities of Marysville and Tulalip. This will occur from November through February of this year.
Stage Three: Natural Meetings
This means that we will attend meetings where stakeholders (parents, community members and students) naturally gather, such as some PTSA meetings. Input will be gathered around our shared priorities: What we do well, and where we need to improve. We will be visiting a variety of groups to ensure we are getting a good cross section of voices. This will occur from December through February of this year, and a summary of results will occur in March.
Stage Four: Online Survey
This stage will be an online survey to gather input. Anyone who has not had a chance for input will be able to share their thinking through this survey. This will occur in March.
Stage Five: Large Scale Community Meeting
As a final stage, this meeting will consist of small group and interactive discussions to gather input on themes that have emerged from the information gathered in the first four stages. A date has not yet been set for this spring event.
Some might wonder why I didn't just drop the gavel and make a decision last year. I did not do so because any decision or recommendation of this magnitude must take into account the input of the wide variety of stakeholders that represent our district. Some may like or not like the decisions we ultimately make, but I can rest much easier knowing that we had a methodical, deliberate, inclusive process before reaching any decision.
In the end, we all care deeply about each and every child in the Marysville School District.
Sincerely,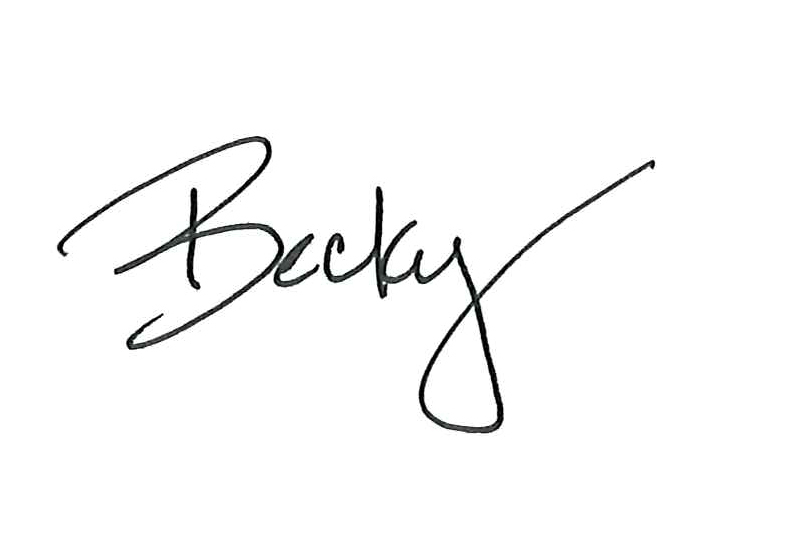 Dr. Becky Berg Superintendent

Learn more and stay up-to-date by visiting the 2017-18 Secondary Schools Planning Page.