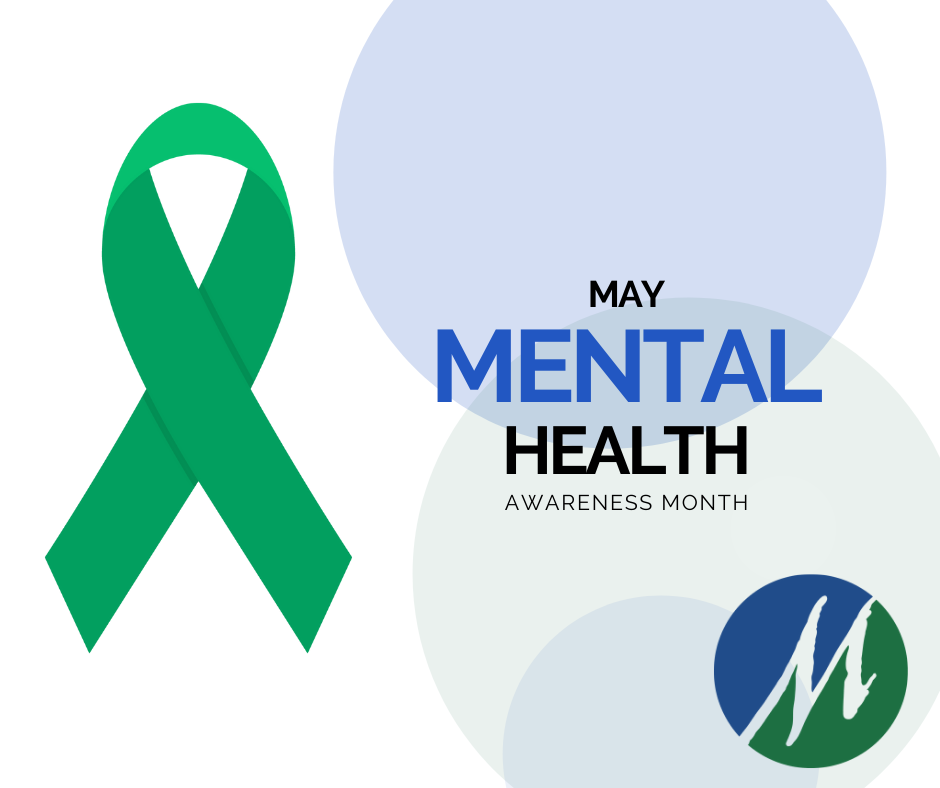 COVID cases have slightly increased within the County, as a reminder, if your child is not feeling well or develops COVID-like symptoms please keep them home and fill out the Health Screening Form:
https://bit.ly/MSDHealthReportingForm2021
. Test kits available at your school.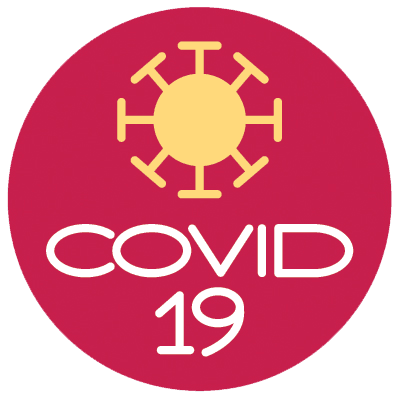 COVID cases have slightly increased in Snohomish County, as a reminder, if your child is not feeling well or develops COVID-like symptoms please keep them home and fill out the Health Screening Form:
https://bit.ly/MSDHealthReportingForm2021
. Test kits available at your school.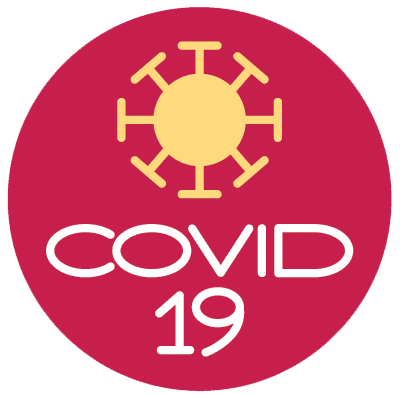 Please remember to vote before tomorrow, April 26, at 8:00 pm! Thank you!

Remember to vote on or before April 26! Ballots arrived in mailboxes last week. There is no postage due to mail your ballot in. To learn more about the two important replacement levy measures on the ballot, go to
https://www.msd25.org/page/levy-and-capital-levy-2022
#MSDLevy2022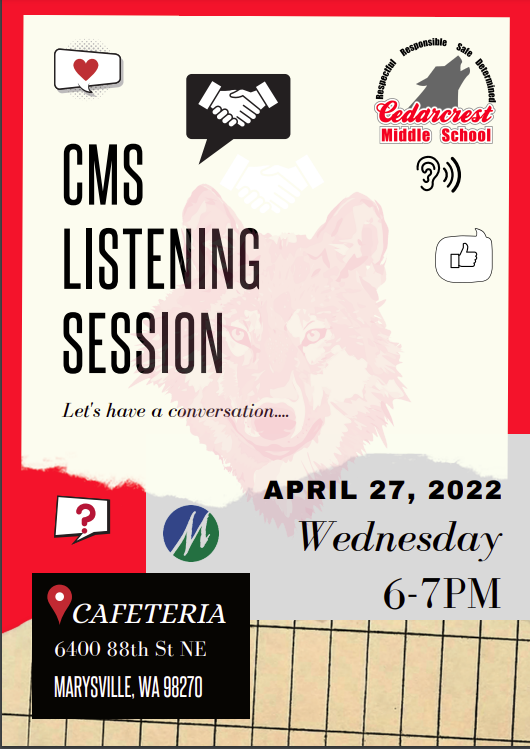 Reminder! This is happening tomorrow, April 14! 7:00 am - 4:00 pm* 4220 80th Street NE (Educational Service Center) (Follow the directional signs to the Connections Center Portable) New or gently used school appropriate clothing & new or barely worn shoes for kids of all sizes K-12th grade & adults PLEASE - No used socks, underwear, undergarments, accessories, purses, or toys

Tonight, April 4, is the night! MP vs. MG fastpitch softball league game under the lights at Cedar Field! Game time is 7:00 pm. Grove Elementary student and Marysville Little League player, Ellie Petermeyer, will throw out the first pitch. Go teams! Thank you to the Marysville and Tulalip voters who make these athletic events possible for students! #WeAreMSD



March 28-April 1 Schedule The week of March 28-April 1 is conference week for elementary only. We do not hold Spring conferences in Middle School and will only have a modified schedule on Friday, April 1. The schedule for March 28-April 1 for CMS will be as follows: Mon-Thurs 3/28-3/31: Normal school hours from 8:15-2:50 Fri 4/1: Half-Day/Conference/Grading Schedule 8:15-11:35

Parents and Guardians: Please participate in the District's Spring Survey between now and March 25. Go to surveys.panoramaed.com/marysvillewa/famspring22 Thank you!

Please join us for our ALL AVID Family Night at MMS!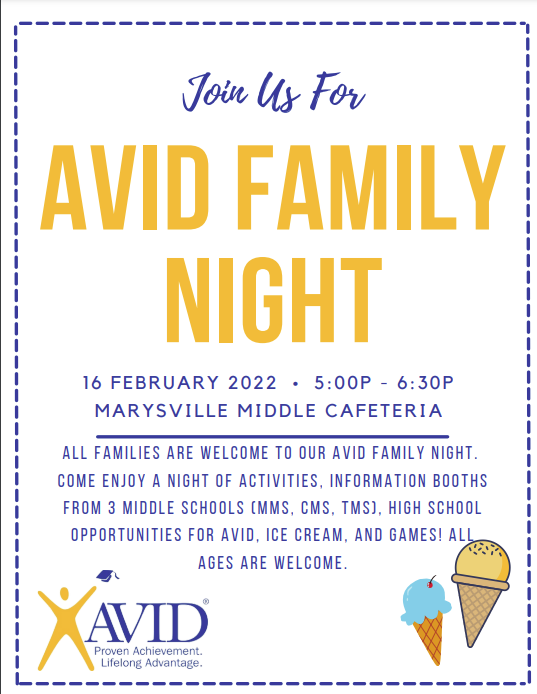 Remember to Vote! Ballots are due by Tuesday, February 8 at 8pm. Outdoor drop boxes are located at City Hall on State Ave., Grove Elementary School, and at the Tulalip Tribes Youth Center. Ballots can also be mailed - no postage needed. For more information, go to
https://www.msd25.org/page/levy-and-capital-levy-2022
Thank you!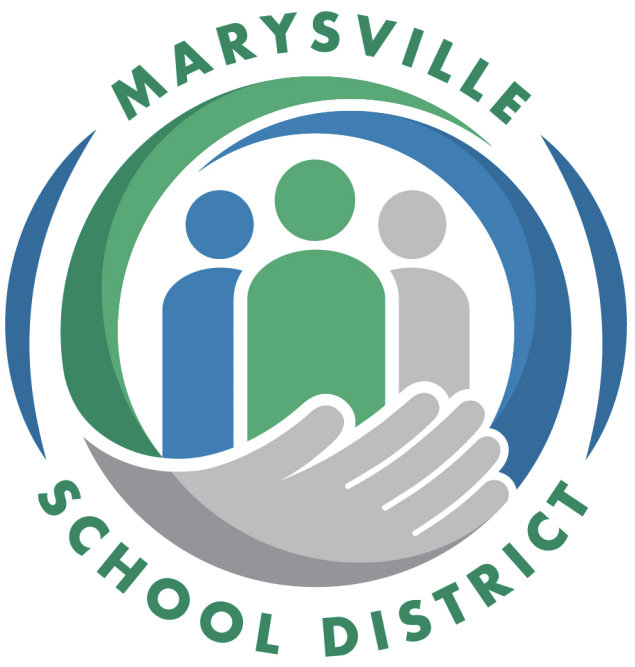 REMINDER! For grades 8 - 12: This is happening tonight: Regional Apprenticeship Pathways Information Session Who: 8th-12th Grade Students and Parents/Guardians When: January 20, 2022 What/Where: Online Zoom Webinar Time: 7:00 - 7:30 pm Why: To learn what RAP is, why RAP is the perfect way to jump-start a career, hear from people in the construction industry, learn how to apply, and the interview process. Participants will be able to ask questions in the chat. ZOOM Link:
https://msd25.zoom.us/j/81620793750?pwd=eEcxZitWSTVhblM3a083dEJsWWdKZz09
Passcode: 838485


Hello CMS Families, As we approach our week of remote learning, we wanted to send some friendly reminders! Attached you will find the schedules for our upcoming week, with the reminder that there is no school Monday, Jan. 17 in observance of Martin Luther King Jr. Day. Our start times are the same for Tue-Thurs, and different on Fri (early release schedule). We also have some fun planned for this week; a Mystery Theme everyday. Teachers and staff will be dressed up and/or have hints during zoom that coordinate with the theme of the day. Students are encouraged to guess the theme by the end of the day and send their guess to Assistant Principal, Mrs. Green at
erica_green@msd25.org
. A few lucky students might just win some HOWL tickets! We know this is not ideal, and we appreciate your partnership as we continue to provide instruction online and keep our students engaged and learning. Should you have any questions, please do not hesitate to contact us. Thanks, CMS Admin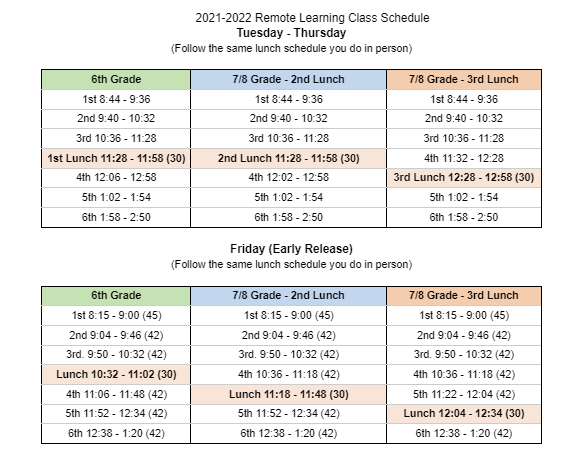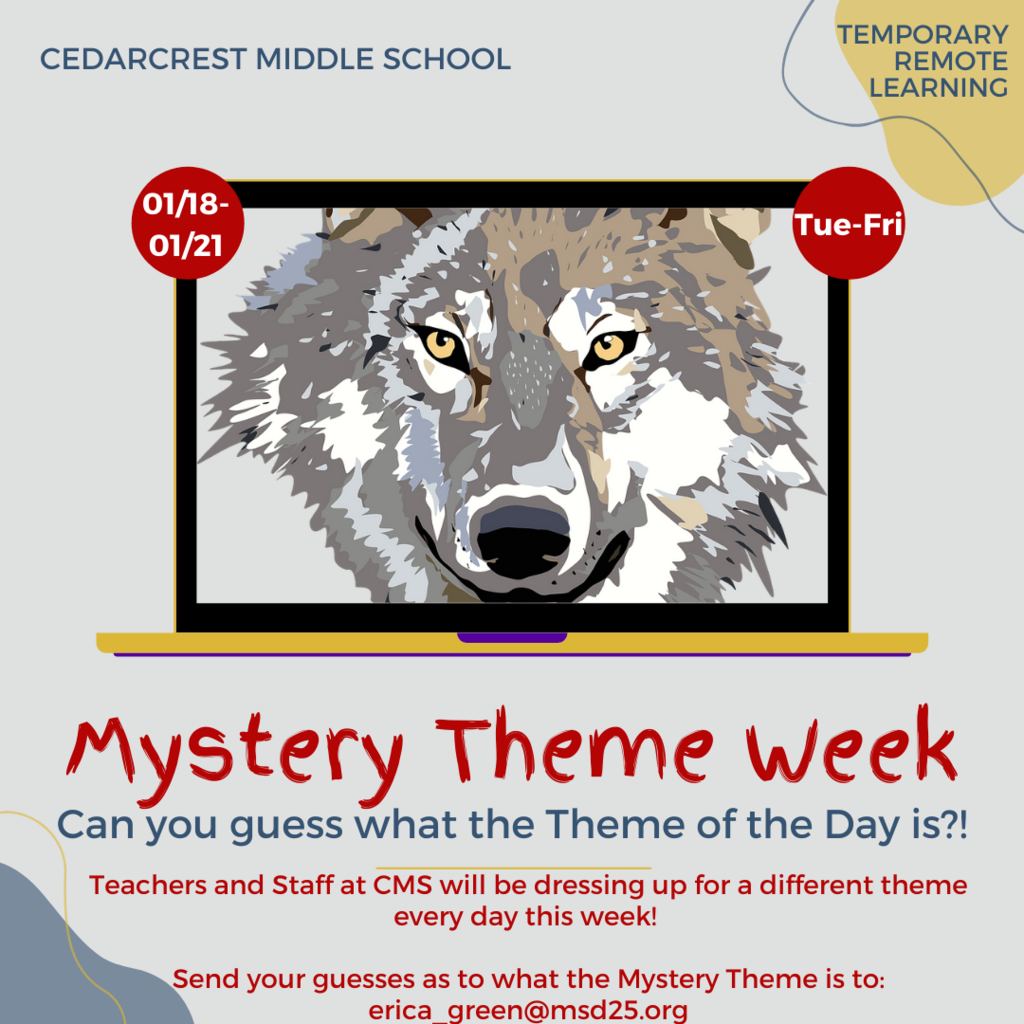 Dear Cedarcrest Families, As you saw in yesterday's communication Cedarcrest Middle School is temporarily going to remote learning. We appreciate your flexibility and understanding as we do all we can to best serve our students under the current circumstances. Here is our plan for the temporary transition to remote learning: Thursday, January 13th: No school for students. Staff will be on site planning, please look for emails from your students' teachers today. Friday, January 14th through January 21st: Students will attend classes via Zoom following our regular Bell Schedule. Student's remote schedules will mirror their in-person schedule, except that they will not have advisory class. Please note the different start times between our Friday schedule (8:15) and our Tues-Thursday schedule (8:44). No School on Monday to observe Martin Luther King Jr. Day Attendance: To be marked present students need to attend their Zoom class on time, and type their name into the chat. Lunch: Free grab and go lunches will be available for pick up between 11:00-12:30 everyday, at the back of the school, there will be signs directing families to the kitchen doors. Click here for a student success checklist and expectations for remote learning
https://5il.co/14arv
For Technology Support please contact:
carlos_amezcua@msvl.k12.wa.us
(360) 965-0734 We thank you again for your patience, understanding, and flexibility. Sincerely, CMS Admin
https://5il.co/14ard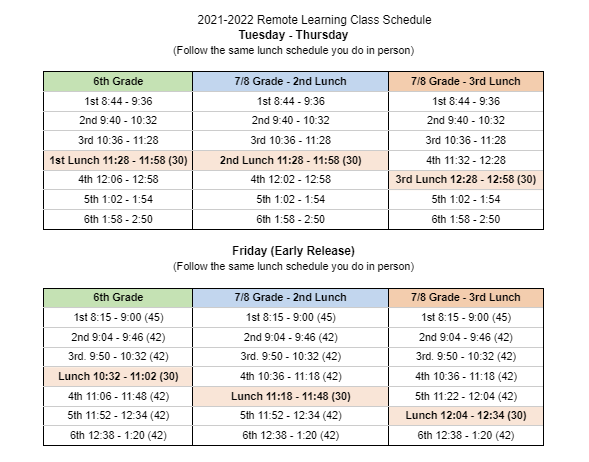 12/1 CMS Sports Update: There will be no 8th grade Basketball game today. The 7th grade basketball team will play at 4pm today.

The Connections Center, funded by the McKinney-Vento Trust to help unhoused students and families, is holding a Drive-Thru Donation Event from November 29 - December 3, 7am - 4pm each day and until 6pm on December 1. The event will be held at the Educational Service Center, 4220 80th Street NE at the Connections Center. Directional signage will be posted to show the drop-off area.